Educational and enticing in Dawson Creek
Learn something new in this northern B.C. travel destination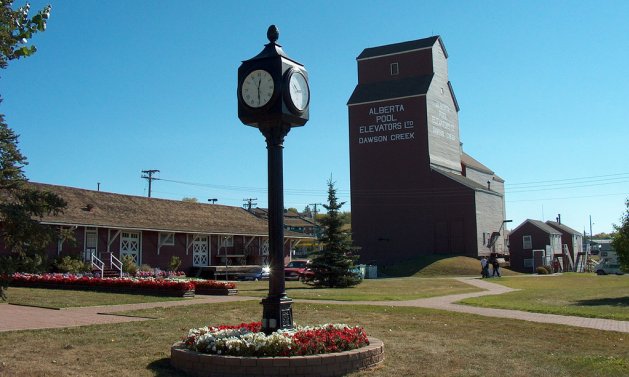 If you are the kind of RVer who likes to learn something new in every town you visit, you need to make Dawson Creek part of your next itinerary. This is a pleasant northern B.C. community that attracts visitors every year with its historical appeal and outdoor recreation potential.
Mile 0 Park might be your favourite place to stop, as it has several attractions right on-site. RVers can set up at the Mile 0 Campground and enjoy the nearby Dawson Creek Golf Club, Rotary Lake and historical sites without having to travel far from their home base.
Situated near the campground, Walter Wright Pioneer Village is a heritage site that educates guests about pioneers who settled in the area. There is a restored village to explore, with authentic buildings from the time period, including churches, a general store and a schoolhouse. Take a self-guided walking tour and get a sense of what early life was like during the Alaska Highway's construction.
Another place to check out is the Alaska Highway House. Visitors here can learn all about the highway's rich and interesting history.
To get a comprehensive map of all Dawson Creek's historical wonders, pop in to the Dawson Creek Visitor Centre and Art Gallery. The walking tour map will help you navigate all around town and locates original murals, photos, structures and sites dating back to the pioneer days and World War II.