Don't miss Dawson Creek
Local Samantha Gibeault has lots of suggestions for those who are set to discover the northern city that holds Alaska Highway's Mile 0 among other attractions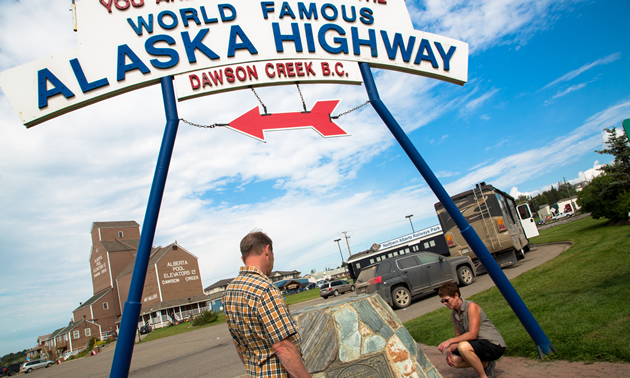 Samantha Gibeault has called Dawson Creek home for two years, and as tourism development co-ordinator for the City, she has a number of favourites for visitors to check out. First though, everyone will want to see the Alaska Highway historical attractions. The small downtown is a good opportunity to park and explore by foot.
"If RVers want to experience downtown, we suggest that they park at the Northern Alberta Railways Park," said Gibeault. "It's right next to the traffic circle, which is the actual Mile 0. This houses the grain elevator, art gallery and the train station with the visitor centre. They can leave their RV there all day, explore downtown and go on a walking tour."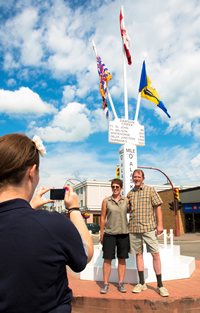 After obtaining a photo of the Alaska Highway's Mile 0 post, visitors might want to head to McQueen's Slough, a serene elevated walking path with great birdwatching. The area has plenty of parking, but isn't well signed, so ask at the visitor centre before heading out.
Just outside Dawson Creek is the little community of Pouce Coupe, with an unexpected attraction that offers good photo ops and an adventure for the daring.
"Pouce Coupe has a 1930s still-standing wooden railway trestle," said Gibeault. "It's absolutely incredible. (Thrill seekers) can walk across it because the railway is no longer used . . . Because it was built in the '30s, you can see through the spacing of the lumber."
Pouce Coupe is also home of Doc Hollies Eatery, a great place to relax over a carefully crafted meal. Right in Dawson Creek, Gibeault recommends Browns Socialhouse or Fixx Urban Grill. All three restaurants source locally when possible and provide a wonderful casual dining experience.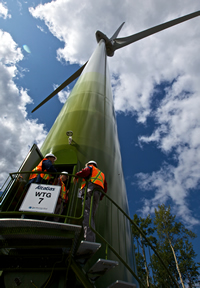 With summer on its way, Gibeault is looking forward to some of Dawson Creek's fun events such as the Dawson Creek Exhibition & Stampede in August and the Mile Zero Cruisers show and shine in July. She's also excited to work on her golf game and for trips to one more unique attraction.
"On Bear Mountain we have over 33 wind turbines," Gibeault said. "There's a wind farm and there's a really great hiking trail. You can stand on rim rocks and get a really good view of town. It's a great excursion."