Dawson Creek will charm you
You've been invited on a northern excursion you won't soon forget.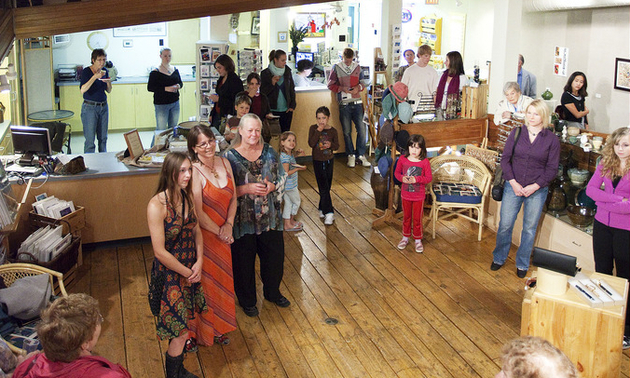 RVing in northern B.C. is simply special - there is nothing quite like it. The people are warm, and everyone seems to know one another and have a story to share. Spend some time in Dawson Creek, and you'll understand why those who visit tend to come back year after year.
This is a tourist attraction you'll be glad to discover. Hear the story of the Alaska Highway's origins, and take in state-of-the-art displays, which have been skillfully put together with creative flair and new technology.
There is a movie room where you can view a documentary entitled The Building of the Alaska Highway, and a computer kiosk that allows guests to send e-postcards to their friends from the Mile 0 city.
Hunting for local treasures? The Dawson Creek Art Gallery in Northern Alberta Railway Park should be your next point of interest. It's housed in the annex of a re-purposed prairie granary, so Dawson Creek's heritage is literally a part of the gallery's architecture.
You can find work by local artists, a photo exhibit on the building of the Alaska Highway and travelling collections that came from major provincial and national galleries. More than 100 artists have a membership there, and you can buy their pieces on site at the Northern Treasures Gift Shop.
If you would like to take a group tour, we recommend making a reservation to ensure your spot.
The gallery is open from the May long weekend to the September long weekend from 9 a.m. to 5 p.m. daily, and between September and May it's open from 10 a.m. to 5 p.m., Tuesday to Friday, and noon to 4 p.m. on Saturdays (it's closed on Sundays during the winter months).
Seek out geocaching opportunities
If you enjoy geocaching, Dawson Creek is a prime place to do it. There are a few caches hidden in this area, so queue up a list and head out with your GPS to see what is out there.
Even if you don't find a cache, you have already found a gem, by experiencing the rugged outdoor paradise that surrounds Dawson Creek.