Dawson Creek is yours to explore
Tour the trails around Dawson Creek and get a firsthand look at the wildlife living there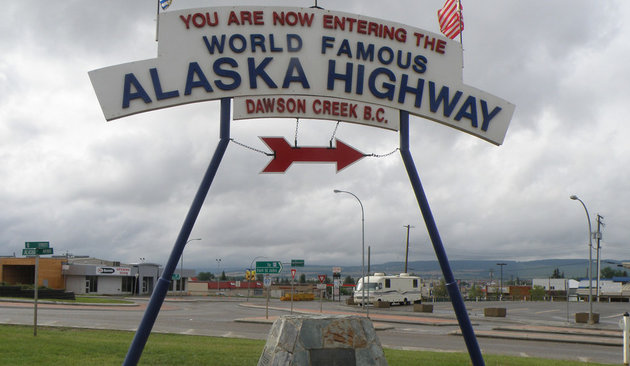 Taking a camping trip to Dawson Creek? This northern B.C. destination is an enticing place to take a walk, with its many trails and impressive wildlife. Take your pick from the local parks and hiking routes, then set off to get a true taste of the north.
McQueen's Slough
Especially popular among bird watchers, a trip to McQueen's Slough is something you should add to your vacation plans. This well-known wetland attraction is situated 12 kilometres from Dawson Creek, and it has boardwalks with viewing platforms that enable photographers and other guests to have the best views possible. See trumpeter swans, ruddy ducks, ring-necked ducks and other beautiful bird species during your relaxing stroll. You might even come across a beaver, muskrat or deer along the way.
There are no campsites at McQueen's Slough, but there is parking suitable for RV units, and outhouses on site.
The Radar Lake Community Forest
There are several well-marked interpretive trails throughout this pleasant park, which allow hikers to learn more about local plants and animals. Located just a few minutes from town, the community forest boasts a 20-kilometre trail network known as the Bear Mountain Nordic Ski Trails. While it is used primarily for skiing in winter, the warmer months bring out hikers and mountain bikers to the area.
Pouce Coupe Park
Another visit-worthy park near Dawson Creek is Pouce Coupe Park. It is situated on the banks of the Pouce Coupe River and Bissette Creek, and can be accessed 10 minutes southeast of Dawson Creek. It offers campsites, picnic spots and regular events are held here.
In November, the nearby village of Pouce Coupe hosts its annual Truck Light Parade & Food Drive, an event that includes kids activities, arts and crafts, bonfires and more. The goal is to raise money for the Pouce Coupe Food Bank and Salvation Army.