Amateur and professional photographers alike find peace in the Peace Region
Points of interest are currently accessible by RV, on foot, and—possibly for a limited time—by boat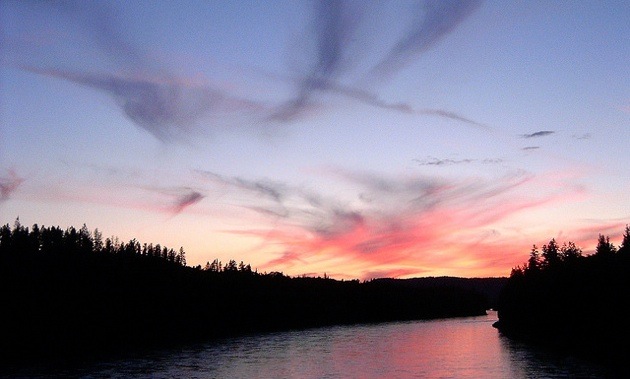 The Peace region has landscapes that range from brilliant yellow canola fields in mid-July to golden boreal forest landscapes in late September. Fields and forests teem with wildlife such as whitetail and mule deer, moose, elk, bear and cougar. Events such as "the Greatest Show in the Peace," the annual Dawson Creek Exhibition and Stampede in August, offer excellent opportunities for action photography. The Dawson Trail, the Peace River Valley near Fort St. John and the Bullmoose Marshes and Quality Falls near Tumbler Ridge are examples of points of interest for amateur and professional photographers alike.
Many areas are easily accessible by vehicle, foot or even by boat; local photographers recommend taking off at a boat launch located on Lynx Creek, five or six kilometres from Hudson's Hope, and continuing on to the Peace River for a unique perspective on the summer scenery. Visit soon, as BC Hydro has proposed a new dam, which could obstruct this trip if it gets built.
Remember that long northern days offer the best light early in the morning and late into the evening. True darkness might only last a few hours during the longest days of the year. According to local photographers, these quiet hours are best for photographing the flowers, birds and animals that inhabit the region.
According to amateur photographer Martin Sadowy, who recently relocated to Fort St. John for work, any preconceived notions he had about working "up north" have changed.
"It's just a beautiful part of the province," he said.
And according to local Studio TGP photographer and curator of the Dawson Creek Art Gallery Kit Fast, "the Peace region offers excellent opportunities for the adventurous photographer."