Top things to see and do in Dawson City
This northern hub of activity has plenty to offer its visitors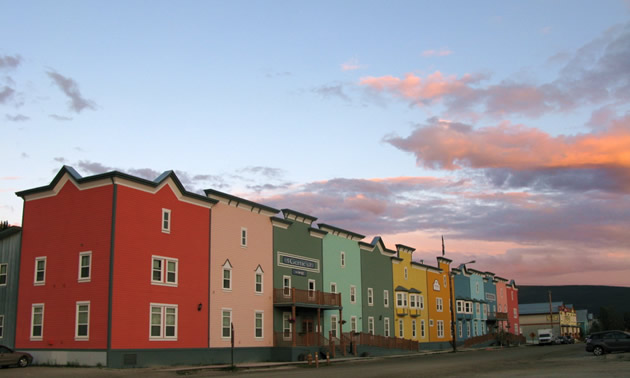 Dawson City, Yukon, brings many northern adventurers each year, and never ceases to amaze. Here are the Top 5 attractions and events that you should schedule into your itinerary next time you plan to head north.
1.) The Great International Outhouse Race
Every Labour Day for the past 33 years, the folks of Dawson City have eagerly anticipated this unique festival. Each team of five people decorates an outhouse, cleverly designed with wheels on the bottom. The teams then race down the gravelled streets of the city with their "cargo" to celebrate the end of the summer season.
2.) Diamond Tooth Gerties Gambling Hall
With the official distinction of being Canada's oldest casino, this world-renowned gambling hall was named after one of the most famous dance hall queens of the 1898 Gold Rush. Diamond Tooth Gertie (a.k.a. Gertrude Lovejoy), wanted to stand out amongst the other Klondike dance hall personalities of the era, so she wedged a diamond between her two front teeth to ensure her immortality.
3.) Yukon Gold Panning Championships (YGPC)
This is the perfect Canada Day event for those seeking an authentic Yukon experience. The festivities begin with panning demonstrations, and then the competitors get down to business, working elbow-to-elbow alongside real Yukon miners to see if they can strike gold themselves. The YGPC is just one of many activities that Dawson City holds to celebrate Canada Day.
4.) Author's Avenue/Jack London Museum
If you are a literature buff, you will want to take a tour through Dawson City to see the one-time homes of some of the most famous Canadian authors. Included in this line-up are northern legends Jack London and Robert Service, both of whom have designated centres (the Jack London Museum and Parks Canada's Robert Service Cabin, respectively) where daily interpretations are held.
5.) Dänojà Zho Cultural Centre (DZCC)
The DZCC is known as the gateway to the Tr'ondëk Hwëch'in heritage, and offers numerous visitor programs. Guests are in for a one-of-a-kind cultural and educational experience here—they can take part in activities such as beading, and sample traditional bannock and tea. There is also handmade clothing, footwear and jewellery available in the gift shop.