Discover gold in Dawson City, Yukon
This Klondike town is a must-see along the Alaska Highway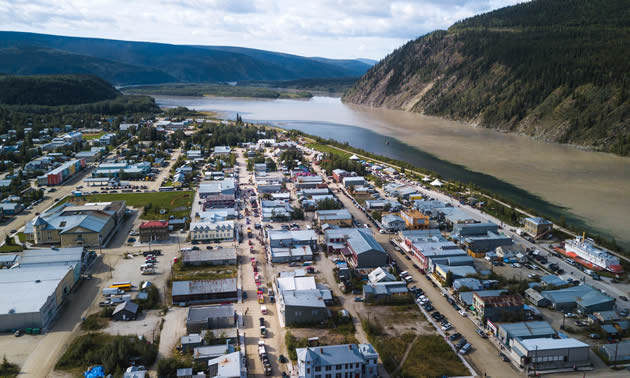 Turning off the Alaska Highway at Kilometre 1,439.6 and heading up the Klondike Highway will leave you in Dawson City, a town of less than 2,000 people. In contrast to its small size, Dawson has a big personality. Some would even say it's magical. Dawson City began as a gold mining community in the late 1800s. With nine national historic sites all within city limits, around 70 local events being put on each year and 90 active gold mines based in the area, Dawson City has a unique atmosphere you won't be able to find anywhere else.
Paul Robitaille, marketing and events manager of the Klondike Visitors Association, moved to Dawson City 13 years ago. He understands this "magic" better than anyone else.
"There is just something about our town," said Robitaille. "When Dawson came to be, it was in the middle of nowhere. It was the destination for many people to have the adventure of a lifetime. By the time miners and travellers made it there after having travelled thousands of kilometres by foot, by boat . . . nearly killing themselves getting there—that was a huge reason to celebrate.
"A lot of that mentality is still here today—it's that excitement, being on the edge of the unknown. Dawson is an oasis in the wilderness," Robitaille said. "Any time you come to Dawson, you realize it's one of the last magical places you can go in the world."
Enticing events
Dawson is set up well for any event because of its geographical size. It's quite small and flat, so you can walk from one end to the other.
Dawson City is best known for its Discovery Days festival, which happens during the third week of August. It celebrates the discovery of gold in Bonanza Creek (near Dawson) in 1896, making the Yukon the way it is today. The event has an art festival, a mud bog competition, a baseball tournament, a parade and a horticultural exhibition.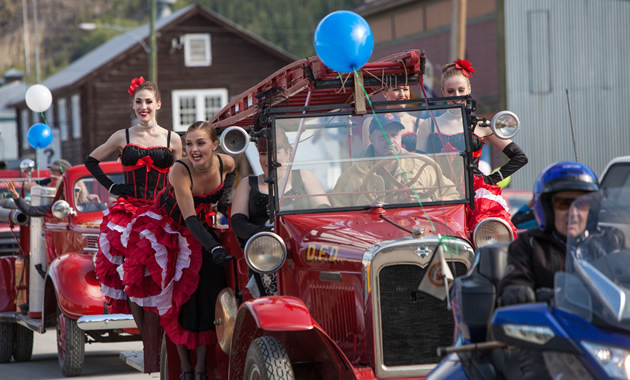 "Frankly," said Robitaille, "it's the busiest weekend in Dawson.
"Dawson City Music Festival, which happens in July, is a great time of year to visit the Yukon," Robitaille said. "It's an amazing festival because of the variety in content that we get. We've got a lot of historic and modern buildings that are used during the festivals. The music festival itself has been going on for 41 years this year. We've had the Barenaked Ladies play here."
The Commissioner's Ball and Klondike Tea are held in celebration of the territory's birthday. Dressed up in Klondike attire (there are people who rent costumes in Dawson City and Whitehorse), attendees can enjoy an afternoon tea and an evening ball. There's live music performed by a Yukon band, and local food on display.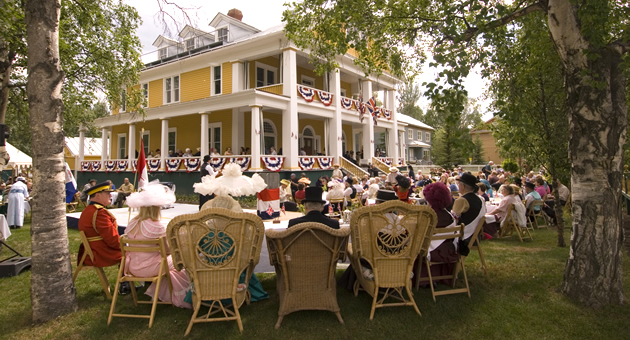 Other popular events include: the Yukon Gold Panning Championship; Aboriginal Day celebrations on June 22, when Dawson gets 22 hours of sunlight; the Yukon River Quest, a canoe/kayak race from Whitehorse all the way to Dawson City on Canada Day weekend; the Dust 2 Dawson motorcycle event; and the Midnight Sun golf tournament.
"Dawson is one of the most integrated communities in Canada in terms of First Nation relations," Robitaille said. "We are blessed that our communities and cultures exist and thrive together in day-to-day life. They put on some great events themselves, like the bi-annual Moosehide Gathering. It welcomes around 3,000 people, and the organizers feed those 3,000 people for free."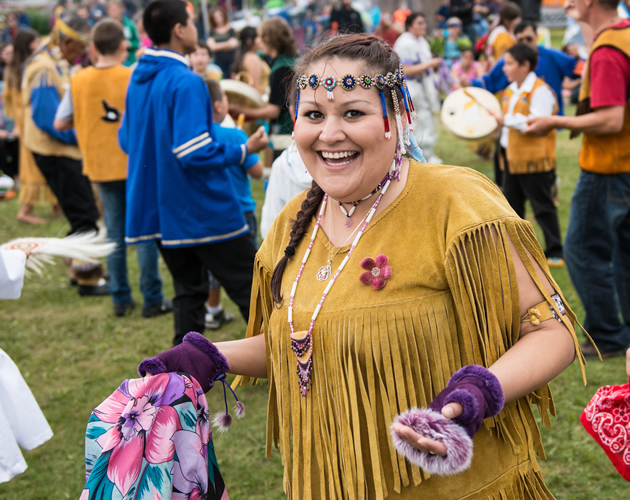 Dawson's details
Dawson is an adult playground with its boardwalks, old storefronts and other old-timey details. The town doesn't have paved roads, so even travelling the streets is like stepping back in time.
When it comes to must-see sights, Robitaille had many suggestions, both indoors and out.
Tombstone Territorial Park, just north of Dawson city, is an extension of the Rocky Mountains. The park itself is filled with jagged mountain peaks that make for amazing hiking, bird watching and tour taking. The Midnight Dome is a viewpoint behind Dawson City where RVers can drive up to the very top (for free) and see all of Dawson out to the Tombstone Mountains.
The Discovery Claim and Dredge No. 4 around Bonanza Creek is where gold was first discovered in 1896. You can take tours once you arrive and on the drive out there, and have several opportunities to try gold panning for yourself.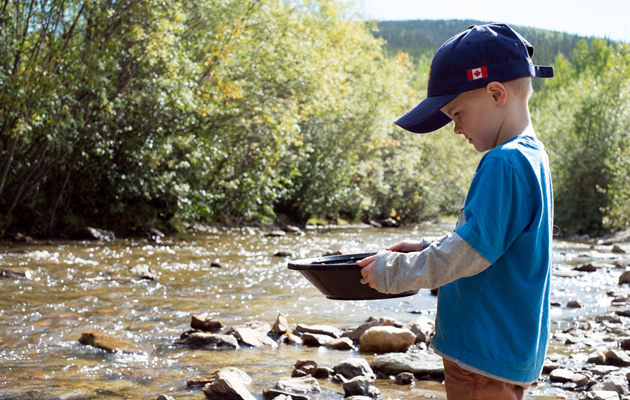 "It's also great to get out on the Yukon River somehow," said Robitaille, "whether it's taking the ferry, booking passage on the paddlewheeler the Klondike Spirit, or taking a tour with Fishville Charters. Canoeing or rafting are also great options."
For a unique indoor experience, try Diamond Tooth Gertie's Gambling Hall—the oldest legal casino in Canada. Local dancers put on cancan shows every night.
Parks Canada runs many walking tours in Dawson. Robitaille recommends participating in one, as many of the sites the tour includes are closed to the general public.
Dawson City has a growing local food scene in terms of farms. Farmers markets happen every Saturday on the town's dike (known as Waterfront Park).
"It's a great place to get your local honey, sausage and cheese," Robitaille said. "There is also a new local creamery here. Klondike Kate's Restaurant & Saloon is a really popular place that puts local goods on its menu. There is a birch syrup provider in Dawson too—a unique thing our area is known for. We are also home to Klondike Distillery, which makes stellar vodka."
To learn more about the magic of Dawson City, or to check out some of their trip-planning guides, visit the Dawson City website.