Frank Slide continues to draw a crowd
Frank Slide Interpretive Centre has all the information you need to know about Canada's deadliest rockslide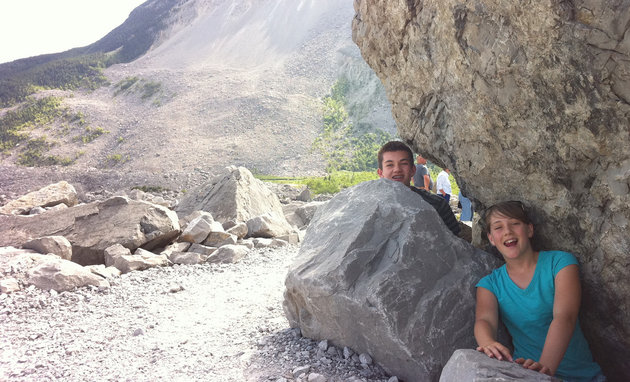 If you travel through the Crowsnest Pass, you can't miss the colossal site known as Frank Slide. Many of us already know the basic story: One tumultuous night a large portion of Turtle Mountain came crashing down to bury the coal-mining town of Frank - an event to be known thereafter as Canada's deadliest rockslide.
But there's more to the story, and you can learn all about it at the Frank Slide Interpretive Centre. This continually updated facility is open year-round with a roster of knowledgeable staff members who can take you on a journey through Crowsnest Pass history.
At this intriguing centre, you can find out what Frank was like before, during and after the slide - and examine why the event took place. Discover whether another slide like it is liable to happen again in the future.
The centre offers a 70-seat, high-definition theatre where guests can watch audiovisual presentations, such as the 30-minute docu-drama On the Edge of Destruction, a harrowing film that recreates the night of the slide.
If you prefer to get more hands-on with your learning, take on the 1.5-kilometre walking trail that meanders through the rocks of Frank Slide. You can easily make a full day of this family-friendly attraction.