Travel through time to the 1800s at Fort Steele
Fort Steele is a preserved representation of Canadian history, including a plethora of quaint architecture and art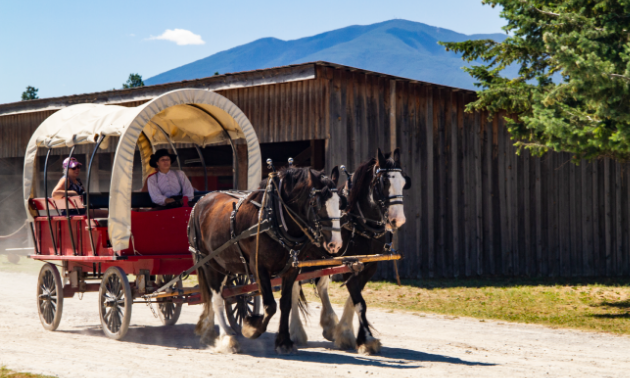 Have you ever wondered what it would be like to go back in time like Marty McFly? Well, you don't need to be as cool as Michael J. Fox or own a Delorean to take a step back in time and see what life was like in Western Canada in the late 1800s. All you need to do is head to the southeast corner of British Columbia and visit Fort Steele Heritage Town. This idyllic location is a preserved representation of Canadian history, including all the quaint architecture and art that you would hope to find within.
Fort Steele is perched on the western slopes of the Rocky Mountains. Since its gold rush beginnings in 1864, the village has gone from boomtown, to regional centre, to ghost town, to "one of the most important heritage attractions of its kind in British Columbia," said Jasmine Beaulac, education co-ordinator for Fort Steele. "Fort Steele has always been known to have a rustic style to the site itself."
Beaulac grew up volunteering and working at Fort Steele from a young age, so she knows it better than most.
"Fort Steele has always been my home away from home," she said. "My favourite thing about Fort Steele would be to see how the town comes alive every summer with visitors from all over the world. Another favourite of mine is all of our heritage animals, especially our 12 Clydesdales. I am looking forward to the newest addition of the two foals later this spring."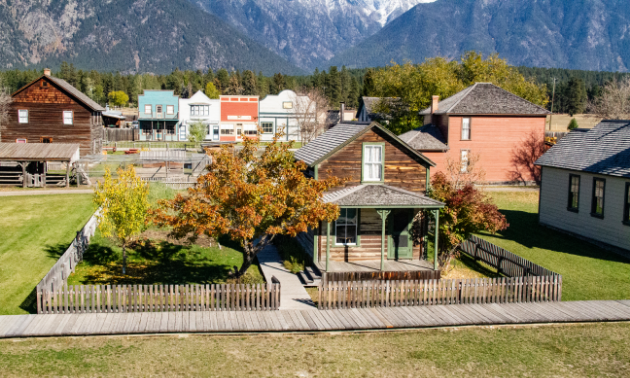 Thousands of visitors come to Fort Steele to enjoy Clydesdale horse-drawn wagon tours, steam-train rides, gold panning, live theatre and street performances, museum displays and heritage trades demonstrations, such as gold panning, leathersmithing, blacksmithing and tinsmithing. As of this year, Fort Steele now has film festivals, movie nights and live concerts in the Wild Horse Theatre.
"There is something at Fort Steele for all ages," Beaulac said.
One of the best ways to experience everything Fort Steele has to offer is to procure a Steele Of a Deal Pass, which is available from July 1 until Labour Day Sunday. The pass allows guests to go on a wagon ride and train ride as well as watch one of the daily shows.
The best time to see exhibits at Fort Steele is during the spring, summer and early fall. That's when the buildings are set up displaying domestic and commercial interiors of the Victorian era.
"Fort Steele has done exceptionally well with maintaining its history through building and archives," Beaulac said.
There's a lot to like about the charming nature of Fort Steele, whether it be the constantly changing summer shows and street scenes, baby animals, delicious baking from the woodstove oven or something else entirely. Whatever your tastes or preferences, Fort Steele leaves an indelible memory in one way or another.
"Having an experience they will remember is what keeps visitors coming back to Fort Steele," said Beaulac.