Cranbrook History Centre: Come for the sublime Royal Alexandra Hall, stay for the choo-choo train
A historic piece of Winnipeg architecture resides in Cranbrook, B.C.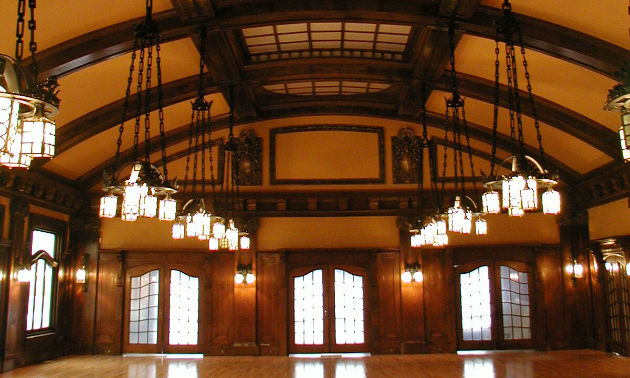 Cranbrook, B.C., is known as the gateway to the Rockies. When it comes to architecture, its most iconic fixture is not one of mountainous origins but that of a transplanted structure from Winnipeg, Manitoba.
The Royal Alexandra Hall is best known for being one of the few large pieces of the Royal Alexandra Hotel that stood in Winnipeg until is was demolished in 1971. When the hotel was demolished, the pieces of the café were saved and put into storage. The Cranbrook History Centre acquired the room in 1999 and began restoring and reassembling the pieces, completing the process in 2004.
"The Royal Alexandra Hall is almost 100 per cent original pieces," said Melissa Roberts, tour guide for the Cranbrook History Centre and Royal Alexandra Hall. "The antique chandeliers are especially fantastic."
The Royal Alexandra Hall is an exhibit itself, with informational panels located outside the room and the room itself available for visitors to walk through. The room is also open for rentals for various events such as wedding receptions and fancy dinners.
All aboard
As impressive as the Royal Alexandra Hall is, it's not even the primary draw of the Cranbrook History Centre.
"We are best known for our large collection of historic train cars, many of which are available for touring," said Roberts. "Our train tours are always a huge draw for tourists. We get quite a lot of return visitors who weren't able to take all of our train tours and those who enjoy visiting our model train exhibit every once in a while."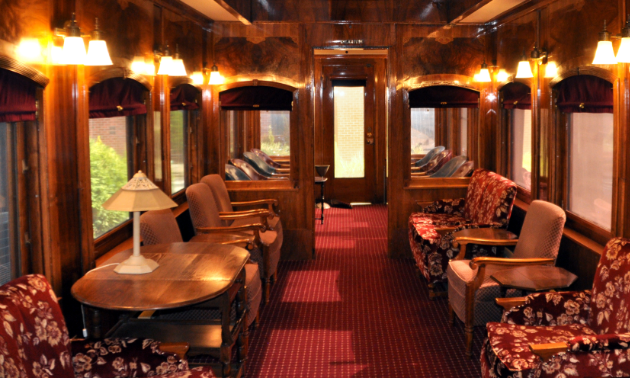 The Cranbrook History Centre isn't all classical cafes and choo-choo trains either. The facility houses several displays about the history of the Cranbrook area, including a collection of local historical objects from fossils to basic home items and medical equipment.
"It provides a certain degree of variety that opens the museum to a wider audience rather than just focusing on rail travel," Roberts said. "Our local fossil exhibit is of special note as it houses several exemplary local specimens."