Discovering Coeur d'Alene
Consider Coeur d'Alene's history and natural beauty to gain a true appreciation of the regional centre of north Idaho
by Lisa Crane —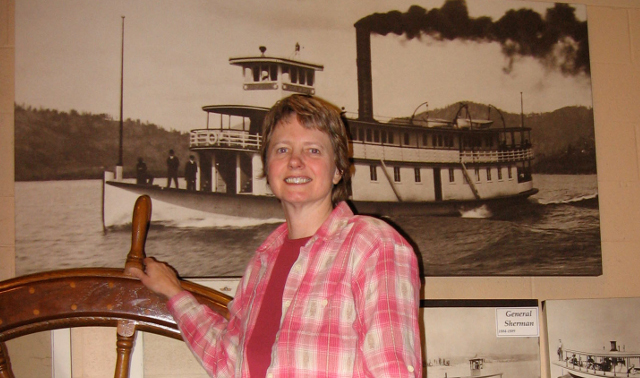 Discovering Coeur d'Alene, Idaho, means appreciating the history of the area. Dorothy Dahlgren was born and raised in Coeur d'Alene, and since 1982 she has been the director of the Museum of North Idaho. She said one of the major attractions of Coeur d'Alene, which is situated along Coeur d'Alene Lake, is its natural beauty.
"The beautiful valley and mountain landscapes found in the Coeur d'Alene region were formed by catastrophic floods, glacial advances, basalt flows, volcanic ash deposits and inland seas," said Dahlgren. "Native Americans, including the Coeur d'Alenes, Kutenai, Kalispel and Nez Perces, inhabited this landscape for thousands of years."
The backstory of the place
Dahlgren said that the Lewis and Clark expedition through central Idaho in 1805 signalled the first recorded exploration by people of European descent into what was to become Idaho Territory. She said by 1809, David Thompson established the Kullyspell House trading post on Lake Pend Oreille, which hunters, trappers, traders and Iroquois guides frequented.
There are many buildings still standing from the establishment of this beautiful city. The Mission of the Sacred Heart (Cataldo Mission), on the Coeur d'Alene River, was completed in 1853 and is the oldest standing building in Idaho. When Fort Sherman (originally Camp Coeur d'Alene) was abandoned in 1900, there were 52 buildings including a sawmill, hospital, blacksmith shop, carpenter shop and chapel. The chapel, powder magazine and one officers' quarters remain standing.
Coeur d'Alene's steamboat era began in the late 1800s and stretched to the 1930s. Dahlgren said that as well as supporting the logging industry, many steamboats carried passengers for recreational purposes.
How it all comes together today
Now, said Dahlgren, north Idaho's beautiful lakes and mountains continue to make Coeur d'Alene a destination point. Today its economy is based on tourism, manufacturing and a variety of businesses. It is the regional centre for health care, education, manufacturing and recreation, as well as home to several mining firms.
She said that to discover the sense of the place and gain an understanding of what makes Coeur d'Alene unique and special, visit the Museum of North Idaho. It is open all summer.
In the summer Coeur d'Alene is a thriving centre of activity.
"When the warm weather hits downtown," said Dahlgren, "Coeur d'Alene is filled with people enjoying outside cafés, walking the beautiful streets and visiting the city park, the lake and Tubbs Hill, a natural area with trails located close to downtown."
Coeur d'Alene's best kept secret?
"How friendly the people are," said Dahlgren.