No drought about it: Agritourism yields good time in Indio
From farmers markets to date farms, Indio, California, has tasty treats for travellers
by Trina Ayling —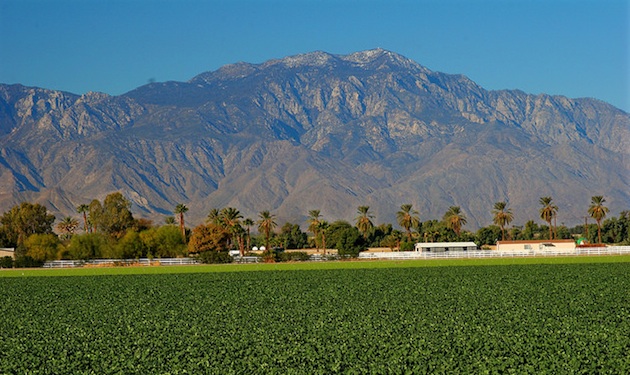 Despite being located in Southern California's Colorado Desert region, the City of Indio in the Coachella Valley is one of Southern California's most important year-round contributors to agriculture and producer of some of the world's best-tasting dates.
According to Joshua Bonner, president of the Indio Chamber of Commerce, there are several remarkable natural and historical sites to visit in and around Indio including the Coachella Valley History Museum. Free to the public and open Thursday through Sunday from 10 a.m. to 4 p.m., the museum campus houses a number of exceptional exhibits including a blacksmith shop, pioneer farming implements, the world's only date museum and four gardens.
"The spacious grounds hold a variety of gardens which include a Memorial Date Garden, Japanese Garden, the Geissler Rose Garden, the Jardin del Desierto (Desert Garden) and our Liberty Tree–the oldest Cork Tree in the Coachella Valley," said Bonner.
A short half-hour drive east of Indio is Joshua Tree National Park where tourists can enjoy nature walks, backpacking, rock climbing, horseback riding or taking a guided tour of the historic Desert Queen Ranch site to view the old ranch house, schoolhouse, store, workshop and a replanted orchard.
Ten minutes from Indio, in Palm Desert, is the Living Desert Zoo and Gardens. With over 486 hectares (1,200 acres) of Colorado Desert preserved in its natural state, the Living Desert features the important work of preserving, conserving and interpreting desert plant and animal life.
"They also undertake the important role of building up, under controlled conditions, populations of various species of desert animals and plants threatened with extinction in the wild state," said Bonner.
Located in town is Shields Date Garden, where visitors can tour the historic date palm orchard and botanical gardens, view the short documentary The Romance and Sex Life of the Date and purchase a variety of dates, date confections, cookies, jam, oranges, grapefruit, organic products and even dinnerware from the Shields' store.
The newly licensed on-site café serves up breakfast, lunch and dinner including its world-famous date shakes and desserts. Visit RV West to read a feature article on the Shields Date Garden.
Farmers markets, including the famous open-air Indio Evening/Night Market, are also a great way to experience the agricultural heritage of Indio. Located at the Moroccan-themed Riverside County Fairgrounds, the Night Market is situated in a palm-tree-fringed parking area and houses around 100 vendors offering fresh-picked produce, homemade goods and other wares. The market operates Wednesdays and Saturdays, 4 to 10 p.m.–early enough to enjoy the sunset and late enough to stargaze.
Indio is also host to a variety of festivals and special events ranging from music and arts festivals, powwows and rodeos to monster truck and family motor coach rallies. Visit the Indio Tourism Bureau website for more information on what to do and see when visiting Indio.