Who was Christina Lake's Christina?
Christina Lake, B.C., was named for Christina McDonald in 1870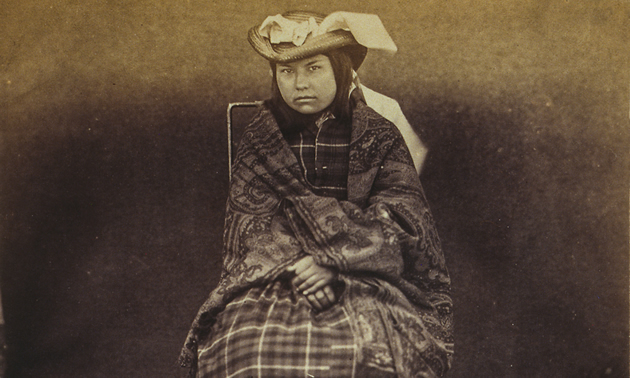 Christina Lake, B.C., a community of about 1,000 people located in the province's Boundary Country, was named for Christina McDonald, daughter of fur trader Angus McDonald. Angus was employed in the late 19th century by the Hudson's Bay Company (HBC) to conduct business with the Salish, Pend d'Oreille and Kootenai First Nations.
In June 1870, Christina risked drowning in a creek that fed into what later became known as Christina Lake, heroically saving her father's irreplaceable Hudson's Bay Company records from being lost to the rushing waters. For this brave act she and her heirs were granted the sole right to trap and fish in this creek, and her name was afterward used to identify the creek and the lake.
Christina had further— albeit negative—impact on the Hudson's Bay Company when, as wife and then widow of James McKenzie, she ran a Kamloops, B.C., trading post. Her store competed with the trade of the HBC, significantly cutting into its revenue for several years until she remarried and moved to the U.S.
The Sinixt First Nations group, an Interior Salish people who traded with the HBC, came annually to the Christina Lake area to fish the abundant freshwater stocks in the local waterways. The high vantage points at Cascade Falls, situated on the Kettle River near Christina Creek, made it an ideal gathering place. Pictographs are still visible on the cliffs lining the northeast edge of Christina Lake, providing a glimpse into the lifestyle of those early peoples.
There was no appreciable settlement of the Boundary region until the late 1880s, and the number of permanent residents at Christina Lake remains small. However, the warm water of the lake itself and the hiking and biking trails in the surrounding wilderness attract large numbers of seasonal visitors—the summertime population can increase to as many as 10,000 people. Another attraction is the Les Furber-designed Christina Lake Golf Course with its unique black sand traps.
This tourism-supported community is also home to many artists, and the multi-purpose Christina Lake Welcome Centre houses a thriving art gallery with unique items for viewing and for purchase.