The art and heart of Christina Lake
Christina Lake shares its art, history, nature access and tourist conveniences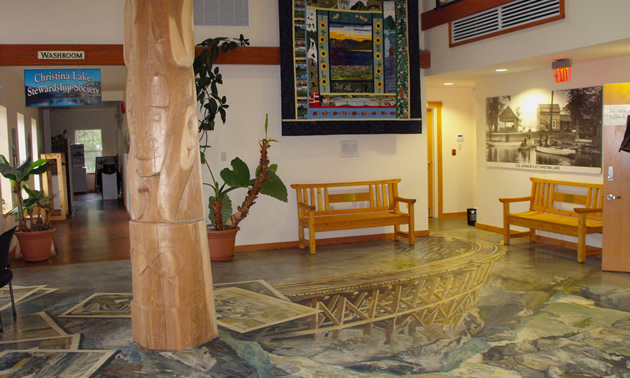 One of the unique and wonderful features of Christina Lake, B.C., is that, while its economy is certainly driven by tourism, its community members are passionate about art and the natural environment. This has built a community that is an interesting, compatible mix of conservationists and creatives, some of whom run the businesses that sustain the town's economy.
The community's Welcome Centre is a community and tourism hub that is a great starting point for your Christina Lake visit. It also houses the Christina Lake Arts & Artisans Society, the Christina Lake Stewardship Society, the Arts on 3 Gallery, the Christina Gateway Community Development Association, Tina's Trading Post Gift Shop and Lisa's Lakeside Bistro.
This lakeside community has all the amenities that visitors might look for—accommodations that include campgrounds and RV parks, a championship golf course, a network of hiking and biking trails, horseback tours, a gorgeous golden sand beach and beautiful Christina Lake itself.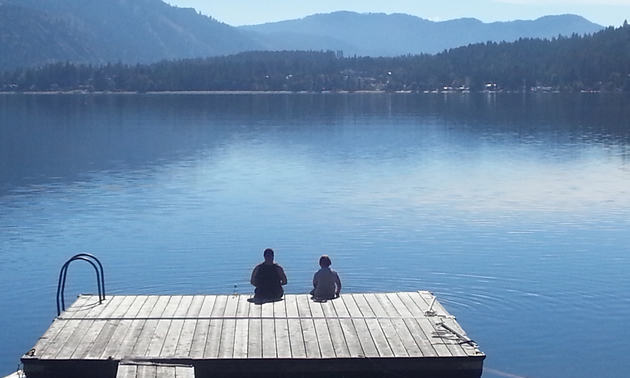 It also has a resident population that is all about creative expression, so it's easy to find a locally produced memento of your visit to Christina Lake. The diversity of the items for sale may present a pleasant challenge, though, as they include pottery, paintings, carvings and sculptures as well as more personal pieces like handmade jewelry, soaps and beeswax candles.
The artistry of the Christina Lake community has a history that pre-dates the formation of Canada as a nation. A short paddle up the lake will take you to a wall of ancient pictographs that portray the life and times of the Sinixt First Nations group, an Interior Salish people who gathered annually in the area to fish and trade.
Once you've settled into your chosen Christina Lake accommodation, whether it's your tent, RV or other vacation home, you might be ready to pick a spot on the beach from which to contemplate the calm beauty of the lake. Canada's warmest tree-lined lake has extensive sandy shallows and is fed by a number of hidden hot springs. Christina Lake is more than 18 kilometres long and just 1.5 kilometres wide at its maximum, lying in a valley framed by the Monashee Mountains.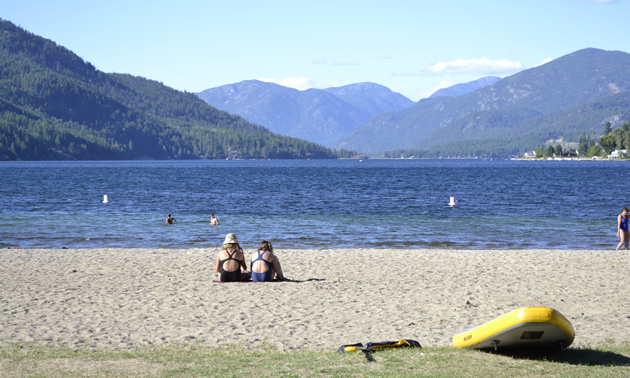 Those mountains provide many trails for hikers and mountain bikers wishing to explore the natural surroundings. The Christina Lake section of the Trans Canada Rail Trail offers spectacular views, and thanks to its gentle grade, the trail and its delights are accessible to those with limited abilities or an aversion to challenging hikes. However, there are plenty of adrenaline-inducing options for those who lack that aversion.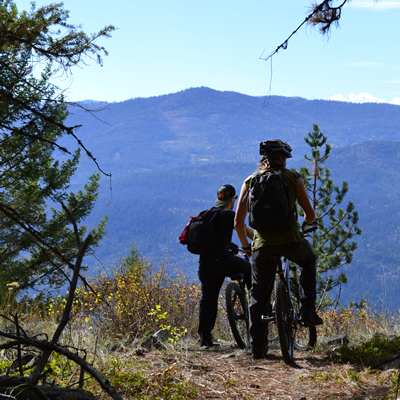 Just a word about pre-planning your stay at Christina Lake: the motels and campsites fill up early, so book your spot well in advance of your travel dates. If you can't find a spot at Christina Lake itself, more accommodation options and other services are available less than 30 minutes away in Grand Forks.