Attractions at Christina Lake
The amenities at Christina Lake, B.C., blend the rustic and the sophisticated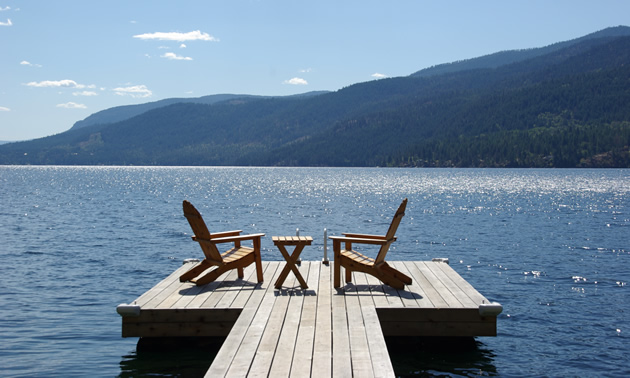 Two cultures meet and merge in the community of Christina Lake, B.C. There's the obvious culture of the outdoors, encompassing water sports on the lake, hiking and biking on the surrounding mountain slopes and golf at the beautiful Christina Lake Golf Club. And there's the culture of art, as Christina Lake has a large number of creative residents who produce an abundance of art—some simply decorative, some practical, and all of it beautiful.
The lake: Christina Lake itself is the venue for sporting activities including swimming, paddle sports, boating and fishing. Its golden sand beach and extensive, warm, clear shallows make an inviting, family-friendly playground for its many summer visitors. The lake also provides viewing access to historical petroglyphs on the cliffs along the east side of the lake.
Hiking and biking: The Monashee Mountains surrounding Christina Lake are crisscrossed with easily accessed trails suitable for hiking, cycling and horseback riding.
The art: Creativity flourishes in the community of Christina Lake. The Arts on 3 Gallery, housed in the Christina Living Arts Centre, serves up a changing variety of pieces produced by local artists: paintings, glass work, jewelry, metal and wood work and sculpture are on display and available for purchase at the gallery.