Chilliwack's charming city centre
Between the heart of this city, and its surrounding area, you certainly won't find yourself bored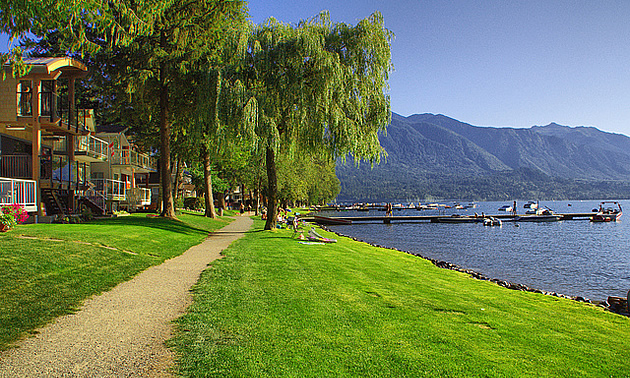 Charm, convenience, fun events—Chilliwack's downtown is a great place to relax and explore. This mid-sized city has a distinct advantage—offering easy access to both incredible outdoor recreation and a major metropolis. There is also the potential for beautifully relaxing day trips, such as one to nearby Cultus Lake, just south of Chilliwack.
At the very least, take some time to tour the downtown area. Restoration of heritage buildings is encouraged and, as a result, you can view older architecture while you wander about. If local history interests you, be sure to visit the Chilliwack Museum, which is housed in the former city hall. Otherwise, simply take in the splendour of the surroundings and enjoy the unique shops and restaurants.
If you're able to spend a Friday evening there, Chilliwack has a popular treat in store, in the form of a party in the park. People of all ages will be able to enjoy this event, which takes place all through July and August in Central Community Park. Live music is often the highlight, but also watch for theme nights and the family fun zone.
You will also want to familiarize yourself with Heritage Park. Located right near the highway, this park hosts all sorts of excellent events, including an April RV show. Of particular interest may be the Chilliwack Fair, which is held the first weekend of August. This is a genuine old country fair that has grown to include a rodeo, a midway and lots of old-fashioned fun such as antique tractor pulls and a chance to watch a blacksmith at work. Make sure you check to see if your visit to Chilliwack corresponds with any fun Heritage Park event.
Regardless, time spent in the heart of Chilliwack will never disappoint. Stop by the visitors centre or find an abundance of online resources to make the most of your visit. Just make sure you leave a little time to discover the heart of this city.