Hike to your heart's content
Chetwynd's backyard is filled with recreational activities galore
by Kali Love —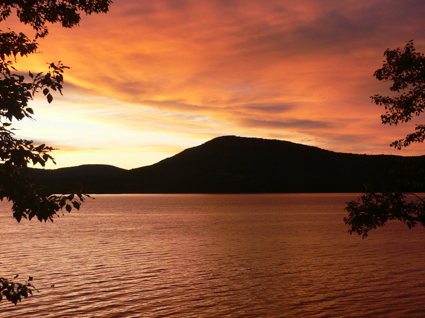 According to Erin Buckley, the tourism co-ordinator for the Chetwynd Chamber of Commerce & Visitor Centre, one of B.C.'s best places to camp is Moberly Lake Provincial Park, located 25 kilometres northwest of Chetwynd.
"(Moberly Lake) is my favourite," said Buckley. "Each campsite is (secluded) and you have enough trees around you so that you are not staring at your neighbour."
Chetwynd is known as the gateway to Peace River Country and is the first town that eastbound travellers will come upon after driving through the Rocky Mountains. Situated in the foothills, Chetwynd provides access to a number of hiking trails that vary in difficulty from moderate to advanced. A community forest on the outskirts of Chetwynd has multi-use trails, said Buckley, and at nearby Mount Baldy there is a 2.5-kilometre-long hiking trail. Here, hikers will see valleys covered in wildflowers, wildberries, poplar-lined trails and occasionally a wild animal.
"(The Mount Baldy Trail) continues on to Ghost Mountain," said Buckley. "It is a beautiful trail and it is really nice to climb in the summer. There are people who climb it during the winter as well."