Fabulous food and great entertainment await
An evening at the Chemainus Dinner Theatre will make time fly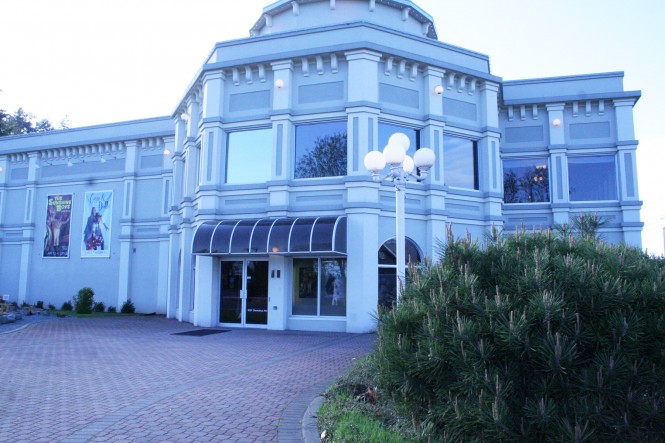 We have enjoyed many different types of dinner theatres over 40 years of travelling around North America—in Arizona, Alaska, Saskatchewan, Yukon, Missouri and Alberta. Each has its own unique ambience, menu and entertainment, and these shows have helped us develop an interest in going to dinner theatres wherever we travel.
When you mention the town of Chemainus—located on Vancouver island 80 kilometres north of Victoria—the first thing most people think of is the many wall murals found throughout the community.
But for us for the last two years, the draw has been the Chemainus Dinner Theatre. We have had the pleasure of seeing two great shows, The Sunshine Boys last year and Steel Magnolias this year. Both shows had great actors, professional sets and fantastic acoustics to bring the plays to life.
As you can guess, we enjoyed ourselves from the moment we entered the building, which was in fact constructed for the purpose of hosting the dinner theatre. Dinner was served on the second floor, so we used a staircase to get upstairs; for people that have trouble using stairs, there is an elevator. The hallway outside the theatre entrance and the dining room displayed paintings by local artists.
First course: amazing food and dinner music
Upon entering the dining room, we were impressed by the decor and ambience as well as the variety of hot and cold food—and the dessert table could only be described as decadent. During the meal, we were entertained with live music from a talented musician playing on a grand piano.
Second course: a delightful show
After the meal, we went into the theatre to find our seats (which were very comfortable) and got settled in for the entertainment. As we waited for the show to begin, we looked around the theatre and checked out the seating—we agreed there isn't a bad one in the place. The theatre is set up like an amphitheatre, with each seat providing an unobstructed view of the stage.
The plays were so interesting and well done that we both found the time went quickly; the calibre of the performances were so engrossing that we didn't realize so much time had passed.