Running of the gourds
The 9th Annual Gourd Festival in Casa Grande, Arizona, features an incredible gourd art competition
by Karen Kornelsen —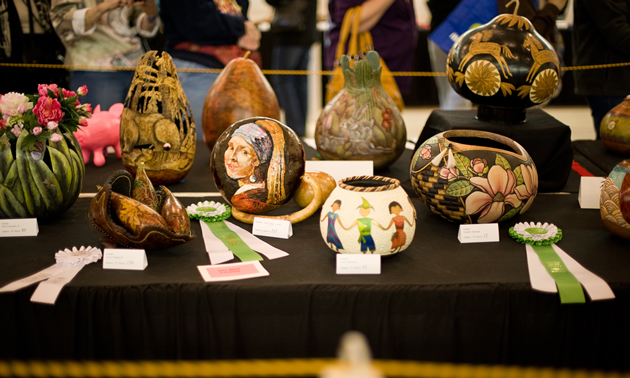 Get ready for the Wuertz Farm's 9th Annual Gourd Festival. With the attendance record having been broken last year, you can expect to be enjoying all the festivities with more than 1,000 other festival-goers.
The event takes place at the Pinal County Fairgrounds in Casa Grande from February 3 to 5, 2011.
A highlight every year is the the Arizona Gourd Society's (AZGS) Annual Competition Art Show. Wuertz Farm sponsors the festival and each year it invites the AZGS to judge and showcase various gourd art pieces.
Lynne East-Itkin, chairperson of the competition, has seen it all: gourd lamps, gourd vases, flowers carved out of gourds, a gourd saddle and so much more.
"If you've never been, you have to go," said East-Itkin. "This show is a good opportunity for the public to meet gourd artisans and crafters. The purpose of the Gourd Art Competition is to challenge the entrants to create new art and develop new ideas for gourd art. Thousands of visitors attend the exhibit each year and enjoy the creativity and skill of the gourd art entries."
East-Itkin says attendees will be amazed at the gourd art pieces and will wonder how some of them ever started out as a gourd. For more information, check out the festival website.