Arizona-Sonora Desert Museum is where your wild side comes face to face with wildlife
Mountain lions, raptors and reptiles . . . oh my!
by Jena Jones —
The Arizona-Sonora Desert Museum is the ideal day trip destination while visiting Casa Grande, Arizona. The 40-hectare (98-acre) museum is located amidst quirky and majestic saguaros and nestled within the picture-perfect Sonoran Desert. The Desert Museum has something for everyone and is the most comprehensive and interactive experience that allows visitors to get up close and personal with over 230 native species.
TripAdvisor.com ranks the museum as one of the top 10 museums in the country as well as the No. 1 tourist attraction near Tucson. It's easy to see why the museum is so popular, considering the plethora of interactive exhibits such as the hummingbird aviary, ancient Arizona tour, Raptor Free Flight show, helper and animal interactions, a walk-in aviary and 16 various desert botanical gardens.
For visitors who prefer not to have hummingbirds and hawks flying around them, the museum also offers a tranquil aquarium, reptile and amphibian hall as well as the "roaring" good time you will have visiting the wild cat canyon exhibit.
Prepare to be a paleontologist and dig for dinosaur bones, mosey through the natural history museum or set your sights on the sparkling mineral collection in the earth science museum.
Notably one of the biggest highlights of the Arizona-Sonora Desert Museum is the Raptor Free Flight Exhibit. Your general admission covers the cost of this show and it is a thrilling and magical sight to see. Various raptor species are released over a crowd of spectators. They swoop, talk, hunt and soar effortlessly directly over your head. No matter where you stand, you have a great view of these flying predators and they land within feet of the crowd to feast on their rewards from the handlers. This unique interaction is a prime photo and video opportunity and will leave you mesmerized and in awe of their strength, grace and beauty.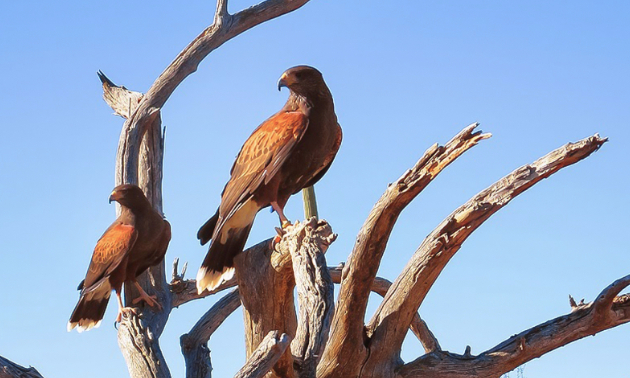 Take a walk on the wild side and become one with the desert wildlife and landscape. There is a three-kilometre (two-mile) beautifully maintained trail that winds through the park, allowing visitors the opportunity to really soak up the natural beauty of the Sonoran Desert. Top off your day by feeding your wild hunger at one of the museum's two restaurants, coffee bars or ice cream shops.
All exhibits are accessible by wheelchair, and you will find plenty of day-use RV, trailer and bus parking spaces on site for this adventurous experience. The folks at the Desert Museum want to encourage all animal lovers to follow them on Instagram (desertmuseum) as well as Twitter (@desert museum) to get your daily dose of adorable animals.
If you can't pull yourself away from these wild animals and want to stay longer, check out nearby Gilbert Ray Campground that's a mere 11 kilometres (seven miles) from the museum and has 130 RV sites.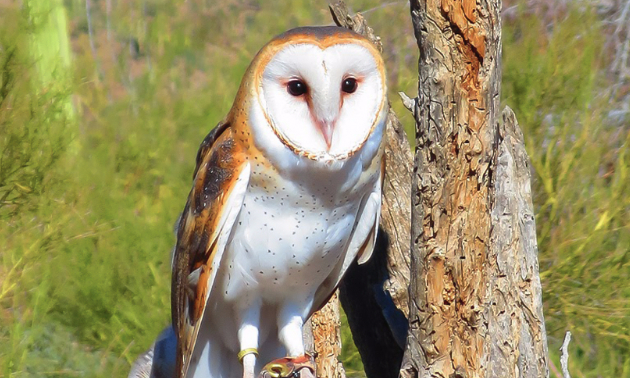 Arizona-Sonora Desert Museum is located at 2021 North Kinney Road in Tucson, and the hours of operation vary seasonally:
March to September: 7:30 a.m. to 5 p.m.
October to February: 8:30 a.m. to 5 p.m.
Special hours in June and August: Saturdays 7:30 a.m. to 10 p.m. for "Cool Summer Nights"
General admission (ages 13 to 64): $20.50
Senior (65+): $18.50
Military (active or retired): $16.50
Website: www.desertmuseum.org