Pick your pleasure
From idyllic parks to adrenalin-pumping events, you'll find it here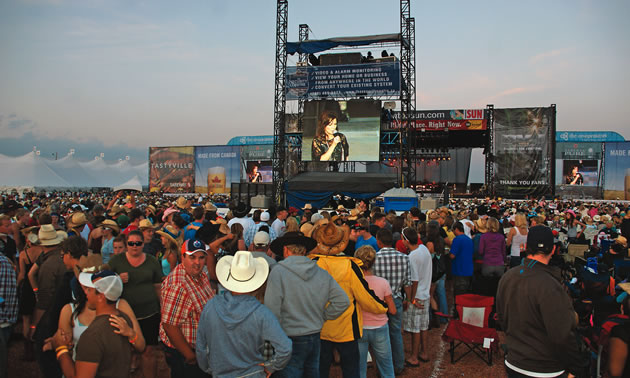 A close-knit community with an energetic atmosphere, Camrose will enchant and entertain visitors from all walks of life.
Perhaps the most central of these attractions is Mirror Lake, named by the residents and formed from a section of the Stoney Creek Valley, which runs through the middle of Camrose. A flock of trumpeter swans calls the lake home, adding fairy tale elegance to the area. Not only is Mirror Lake the highlight of holes 4, 5 and 6 of the Camrose Golf Course, but it is also connected with several other recreational features in town.
"We have a comprehensive trail system that connects Mirror Lake Park, Jubilee Park, Stoney Creek Park and Bullrush Park," said Hazel Cail, co-ordinator for Tourism Camrose. "It includes playgrounds and picnic areas along the way, plus the Bill Fowler Visitor Information Centre."
There are more than 21 kilometres of paved or shale trails throughout the city—2.5 kilometres of which take active folks on a scenic tour around the lake's perimeter.
Events of all kinds
For a community of modest size, Camrose has an impressive number of high-profile events throughout the year.
"The Camrose Regional Exhibition boasts over 350 event days per year," said Cail. "It is also home to the Big Valley Jamboree—the largest outdoor country music festival. Each year we build a 400-acre mini village for campers and RVers that come for the four days of entertainment."
Conveniently located next to the exhibition grounds is a casino with 200 slot machines, a poker room and 12 gaming tables. The Camrose Exhibition Trail RV park is also right next door, offering 107 fully serviced site.
Another eagerly anticipated event is the Canadian Hot Air Balloon Championship. Enjoy pancake breakfasts and champagne toasts, and see talented pilots launch their colourful balloons into the sky.