Camrose remembers where it came from
History buffs will love a visit to Camrose
by DaleAnn Shellborn —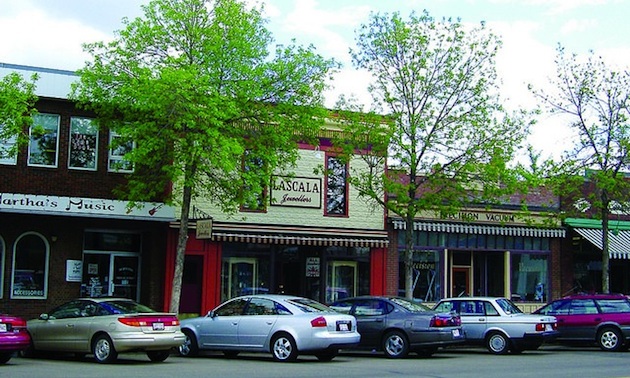 It was about 1900 when settlers started making their way to Camrose in search of a new life. That history is something local residents cherish, and every August the city of Camrose celebrates Founders Day Festival, a community party meant to recognize and remember the pioneers who created a community on the prairie.
"It celebrates local history with a variety of tours and city-wide events," said Hazel Cail, executive director at Tourism Camrose. "Every year a local founder is celebrated. Research is captured and recorded."
Since Camrose shows such a profound respect for its past, it's no surprise there are plenty of interesting historical sights to see in this small city located 90 kilometres from Edmonton on Highway 13.
Scenic Main Street
Since 1999 the city of Camrose has been restoring historical buildings along the five blocks of its wide, tree-lined Main Street. Cail said more than two dozen of the shops are independently owned and operated, making for "an aesthetically pleasing and high end shopping experience," she said. Some of the highlights include: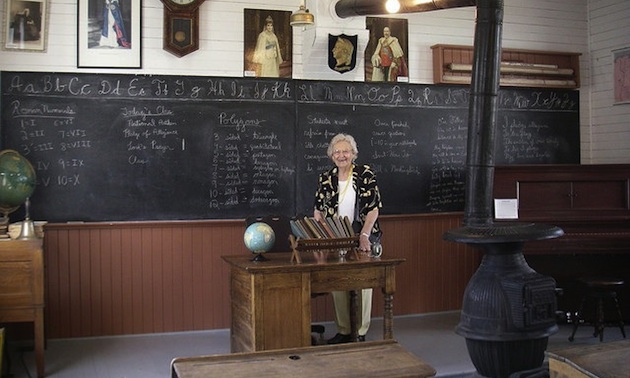 The 1911 Bailey Theatre. An $8 million dollar project restored the Bailey's red velvet curtains, maplewood stage and ornate pressed metal walls and ceiling. "While renovating walls, they uncovered several old vaudeville posters," said Cail, "which are now on display throughout the theatre." The Bailey reopened in 2011 as a 400-seat multi-function facility.

LaScala Jewellers. This two-storey building was originally a photography studio operated by C. Langbell, who also used it as a radio station headquarters. "It was widely known as one of the best equipped and up-to-date equipment and photography practices in Alberta," said Cail. It is now the home of LaScala Jewellers.
The 1928 Alice Hotel. This brick hotel was built after fire destroyed the wood-frame Windsor Hotel that once stood on this site at the north end of Main Street. When it opened the hotel boasted 52 rooms, hot and cold running water, baths, telephones in the rooms and a large dining room. The present-day Alice Hotel features Pepper's Steakhouse and a popular tavern.
Camrose and District Centennial Museum
A dozen historical buildings surround the main building at the Camrose museum, and many of them were moved here from nearby areas. There's a log house built in 1898 and an Anglican church built in 1908, as well as the Likeness School, built in 1906 for a cost of $696. Visitors can also visit a sod house and the blacksmith shop with a fully functioning forge. Those with a farming background will enjoy seeing many examples of antique farm equipment.
The museum has an an amazing 85,000 artifacts, including large collections of textiles and photographs. The museum is open during the summer months, when guided or self-guided tours are available.
Camrose Railway Museum and Park
Camrose was once an important stop on the Canadian National Railway and now its 1911 station has been restored.
"The railway station has a collection of track cars," said Cail, "starting with the very first velocipede, which has been restored and is in excellent shape. In addition to the 1911 extended station they also have the original Viewpoint station, which is smaller and has been transformed into a bunkhouse."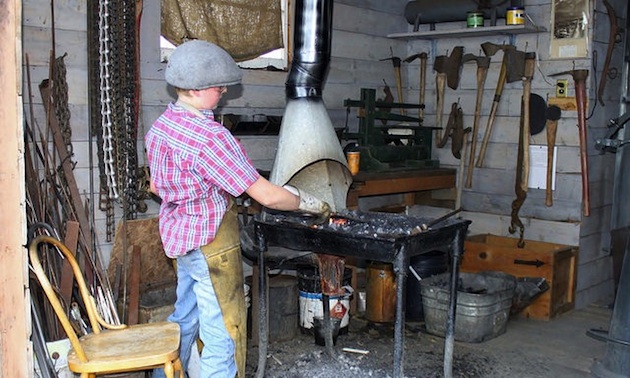 The surrounding grounds are extensively cultivated as a railway garden, complete with G-scale trains and models of early Camrose and nearby settlements.
"It's a magnet for children of all ages," said Cail.