Agriculture a pillar of Camrose
Camrose, Alberta has incredibly rich and fertile farmland and one of the most thriving farmers' markets in the region.
by Karen Kornelsen —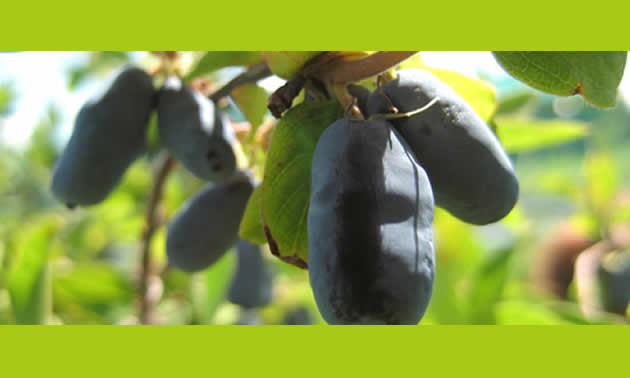 Camrose, Alberta, is home to some of the richest farmland around. Agriculture is their primary industry and a pillar of the county. There are a number of market gardens in the area and a diversified portfolio of producers. You can find everything from sheep, chicken and bee producers to cattle farms, grain farms and seed farms.
John and Marian Girvan are not only proud owners of Moon Druid - Berries and U-Pick in Camrose, they are also heavily involved in the Camrose and District Farmers' Market... John as the president and Marian as the treasurer.
Moon Druid - Berries and U-Pick
Both Marian and John have backgrounds in country living. Marian was a farm girl raised on an angus farm east of Edmonton and John was born in Scotland and immigrated to Canada was his parents to settle in the Camrose area. He worked with Alberta agriculture for a number of years before retiring. Before he retired....around 2006, the couple set up their business and developed a raspberry u-pick. From there, they added Haskap or Honeyberries and black currants. The business really flourished around 2010 and now the Girvans not only have a u-pick but they also have their own market garden and greenhouse. The growing season can start as early as the end of April depending on the length of winter and goes until about mid-September, depending on frost.
"We developed our own jam and jelly lines and fruit syrups," said John. "We also sell potted plants, herbs and vegetables from our market garden. Our acreage is very diversified."
John and Marian have five acres with 1.5 of them under cultivation.
"It's small, but we're big...how's that?" John laughed.
The Girvans usually open their u-pick with the honeyberries around July 1st and people can come pick those and the rest of the berries until about the first weekend in September.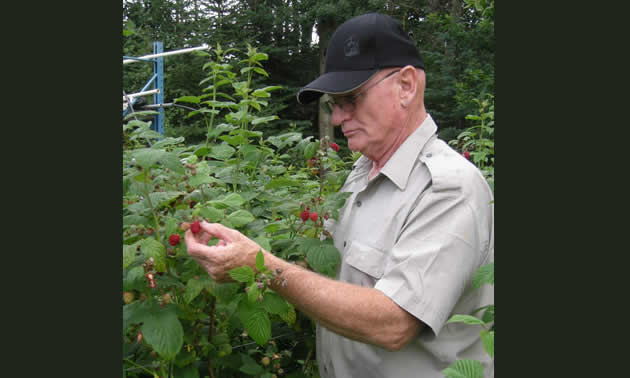 This thriving market has been around since 1974. According to John, it's so popular, there are about 50 permanent vendors and about 20 others on the waiting list. The market runs year-round inside the Duggan Mall on Saturdays from 9 to 2 and is an Approved Alberta Farmers' Market.
"We have a number of vendors with unique and specific products," said John. "We have free range chicken producers, honey producers, egg producers and some of the nicest baking from our very talented bakers. My wife and I feel very strongly about the farmers' market. We don't look at each other, the other vendors, as competitors, we look at each other as colleagues. The competition is the big box stores."
John is passionate about the farmers market because buying local is so important. As he said, the Camrose and District Farmers' Market provides all the products you would find in a major store but the difference is you can meet with the people who produce it.
"You can ask them how they grow it, how they produce it and what their processes are," he said. "Even though some stuff is not certified organic, a lot of the vendors use organic practices and are not using chemical fertilizers or pesticides."
John feels this personal relationship between producer and customer allows the element of trust to grow. All the products at the market are consistently held up to standard as they are governed by Alberta Health and receive regular inspections by the health inspector. So customers can have faith in the products they buy.
Over the years the Farmers' Market has taken the opportunity to give back to the community and help those in need. From time to time the market brings in entertainment and holds special promotions.