Abundant nature at your fingertips
The Stoney Creek Valley flows through Camrose like a river, bringing with it acres of beautiful native flora.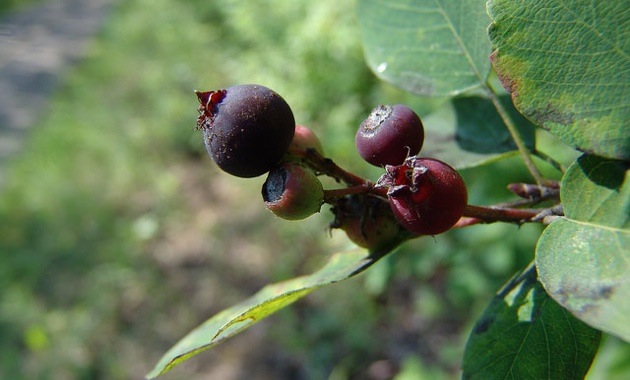 Camrose Heritage Railway and Museum Gardens
Glenys Smith has volunteered at the Camrose Heritage Railway and Museum for 16 years as board committee chairperson and garden co-ordinator and loves maintaining the museum's 13 gardens, situated on the 1.8-acre property. Some reflect historical significance, like the Morgan Garden Railway garden—a train runs through a display of model historic buildings and old-fashioned garden flowers that would have existed in the early days on the prairie.
"A station garden on the property's north side is patterned after an historic station garden at Victoria Beach Station in Manitoba," said Smith, noting that station gardens were first planted to attract settlers to the prairies. "Pioneers would see that if the soil can grow flowers it could probably grow wheat, and they were encouraged to settle."
The museum also keeps large round flower gardens, lilacs and an Alberta wildflower garden, as well as a children's secret garden with a train, sandbox and dress-up clothes to make the experience unforgettable.
"We have cottage gardens, which are less formal and not in a pattern," said Smith. "And we just completed a victory garden with vegetables."
Victory gardens were planted during the First and Second and World Wars to support the war effort.
Between its organic focus, educational programming and tourism, the museum's gardens are a busy place, seeing around 3,000 visitors a year.
Stoney Creek Valley
The Stoney Creek Valley flows through Camrose like a river, bringing with it acres of beautiful, and in some cases untouched, native flora.
Glenn Hvenegaard, biology professor at the University of Augustana campus in Camrose, said the valley is full of trees, shrubs and flowers typical of the Aspen Parkland Region and very accessible aspen woods, prairie meadows and riparian habitat.
"At Stoney Creek Park, there are nice natural walking and hiking trails and a lot of great habitat for beavers, deer, hawks and songbirds, as well as summer shrubs and Saskatoon berries, chokecherries and wildflowers."
There are five public parks in Camrose that are part of the Stoney Creek Valley and each offers excellent walking and biking trails, year-round access and bountiful recreation opportunities.
Canada's first horticulturalists
As early as the 1860s, small vegetable and flower garden plots were popping up around railway stations across Canada. By the 1890s, Canadian Pacific Railway Company (CPR) had taken the lead in encouraging railway gardens until they were the norm, rather than the exception.
In Montreal, Quebec, N. Stewart Dunlop, a CPR tax and insurance commissioner, knew employees were cultivating station garden plots and encouraged a country-wide seed exchange, earning him the nickname the Flower Man.
Meanwhile, in Killarney, Manitoba, David Hysop, a CPR insurance claims adjuster, saw the gardens as a way to offset fire hazard presented by dry weeds growing on the embankments. He also recognized the gardens' potential in attracting settlers, which would result in more rail traffic.
Station agents tasked with planning and maintaining railway gardens were sent annuals from a central location in Wolsely, Saskatchewan, and soon became skilled and knowledgeable gardeners and some of Canada's earliest horticulturalist. Only a handful of Canadian railway gardens still exist, including the Victoria Beach station in Manitoba after which the station garden at Camrose Heritage Railway and Museum garden is fashioned.