Pacific coast flavour
Campbell River has an abundance of fresh ingredients to incorporate into Pacific coast flavours
by Kimberly Shellborn —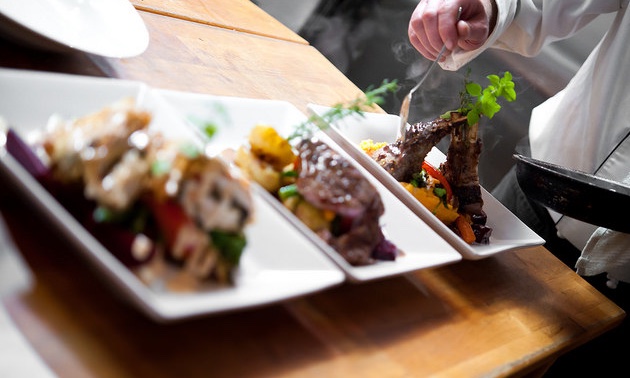 You could say Vancouver Island is a place of plenty. A temperate climate, an abundance of moisture, fertile soil, unspoiled ocean and clean air make a perfect combination for producing an abundance of fresh produce and wildlife. West coast cuisine, found on the Pacific coast from Vancouver Island to California, is known for using locally grown (or caught) products, being a tad unpredictable and full of unique and fresh flavours.
Campbell River, on the east coast of Vancouver Island, offers an array of restaurants that serve up local fare.
With year-round fresh ingredients to work with, whether seafood, fish, beef, lamb, poultry, garden-fresh produce, mushrooms, fruits or berries, it would be difficult to not find restaurants that take advantage of this abundance to make scrumptious, tasty local cuisine.
Here are a few restaurants in Campbell River that spotlight the Pacific cuisine on their menus: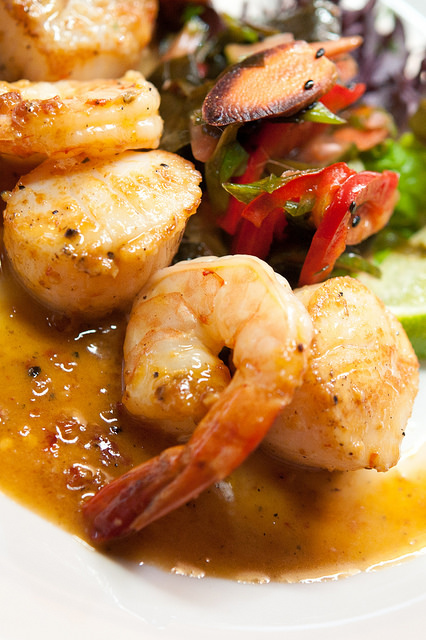 The Angler's Dining Room:
4125 Discovery Drive
The Angler's Dining Room at the Dolphins Resort, three kilometres north of Campbell River, features gourmet cuisine served in an intimate oceanfront setting. The Angler's experience is described as: " hearty, unpretentious fare and old-fashioned ambience." Open to both guests and the public, Angler's features an innovative Italian-inspired seafood menu reflecting the seasonal bounty. Reservations are recommended.
Harbour Grill:
1334 South Island Highway No.112, Discovery Harbour Shopping Centre
As the name suggests, the Harbour Grill offers front row seats to the Discovery Harbour Marina. The restaurant offers fresh, locally sourced seafood including Dungeness crab, salmon, halibut, oysters and shellfish along with AAA Sterling Sliver steaks, lamb, veal, duck and chicken. Be sure to check out the restaurant's website for any weekly specials that might be offered.
Misty Fin's:
969 Alder Street
If you are looking for something just a little more on the casual side of things, you might want to try Misty Fin's. This is a favourite of the locals who return frequently for the great burgers, fish and chips, Island brewery products and the signature deep-fried pickles.