Oyster River is teeming with life
Fish fry, aquatic birds, mammals and salmon all vie for your attention in Black Creek, B.C.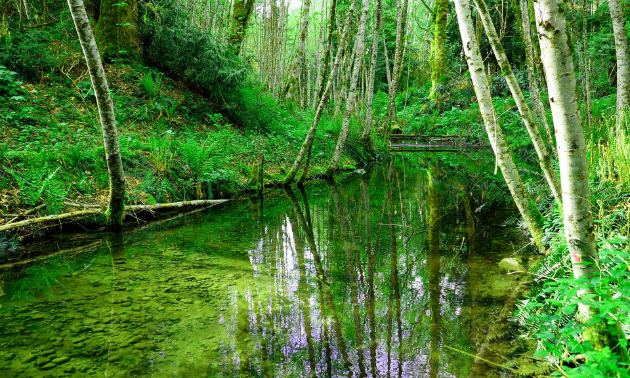 When looking for hidden treasures in Black Creek, observe your surroundings beyond eye level. Search the river's depths for spawning salmon and arch your neck to spot uncommon birds in the sky.
The Oyster River Enhancement Society (ORES) maintains a fishing hatchery within Black Creek that's just a little off the beaten path but worth the exploratory experience. The hatchery is nestled within a regional nature park that boasts a large system of side channels that run through the hatchery and are full of fish fry, aquatic birds, mammals and salmon.
ORES has been operating for over 30 years and has revitalized the decimated Oyster River to almost historic levels of salmon returns. The hatchery incubates chinook, coho, chum and pink salmon. All of the spawning channels and incubation buildings are gravity fed. Incubated egg counts run from one million to 1.5 million eggs per season.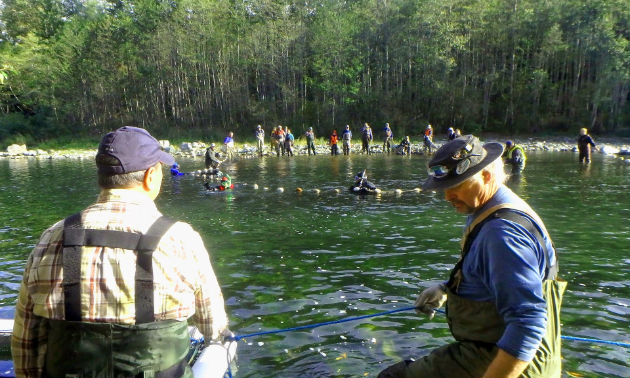 Pack your fishing pole and tackle box when you head out on your endeavour. Depending on the season, cutthroat trout and salmon could go from the end of your fishing line in Oyster River to wriggling around in your hands for a classic photo.
Aside from identifying fish, birds and critters, one of the main things to do at the hatchery site is going for a stroll. There are many trails that snake through the serene setting.
"The area we are in is a very quiet and peaceful," said Ron Gammie, ORES president. "You could spend a long time just listening to the birds and water and totally relax. There are several spots for picnicking and watching the river. Bird watching and wildlife photography are first class."
Put your adventure pants on and step into Black Creek's wilderness extravaganza.