Dive deep into Campbell River's natural wonders
This Vancouver Island community has many places where you can get close to the wildlife and learn about the local species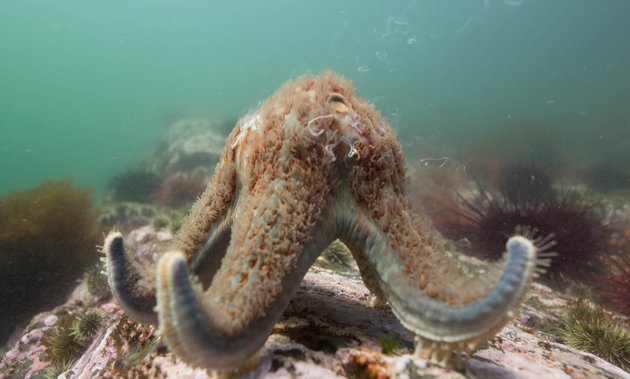 With its oceanic beauty, Campbell River brings adventure-seeking RVers what they're craving. If you yearn to learn more about Vancouver Island wildlife, you've chosen the right destination.
Scuba diving
Curious to know what mysterious creatures thrive under the sea? See for yourself by booking a scuba-diving tour. The waters are especially clear around Campbell River, giving a spectacular view of all the colourful life that resides there.
Abyssal Dive Charters is one of the companies offering scuba tours, and it's got a prime location at Discovery Harbour Marina. The team at Abyssal hosts shorter dives or inclusive packages, depending on what you are looking for. You can see vibrantly coloured anemones, tube worms, eels, rockfish and other aquatic species—every dive is unique. You may even be lucky enough to see the giant Pacific octopus. For those into underwater photography, there are opportunities to get some incredible images.
Whale watching
If you're heading to Campbell River, chances are you have whale watching on your itinerary. If you don't, you should. These majestic animals can be seen here with relative frequency, and companies like Campbell River Whale Watching & Adventure Tours can give you the best chance of catching a glimpse. Take one of the whale-watching boat tours, and you may see some of the resident orcas and even hear their calls via underwater microphones. The company also offers tours for those who wish to see grizzlies in their natural habitat and for those wishing to learn about local history and culture.