The best things to see and do in Pala, California
Pala, California offers a variety of activities for sun-starved snowbirds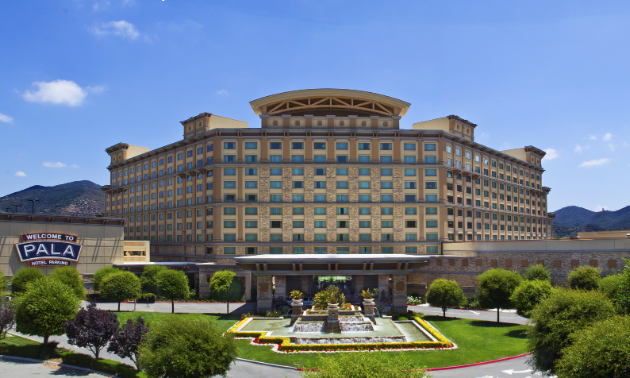 A trip to Pala, California, isn't complete without visiting the city's top attraction: Pala Casino Spa & Resort. "Pala is an overall experience, not one gaming or entertainment element," said Jack Taylor, public relations manager at Pala Casino Spa & Resort. "We're an award-winning hotel and one of the top-rated RV resorts in Southern California."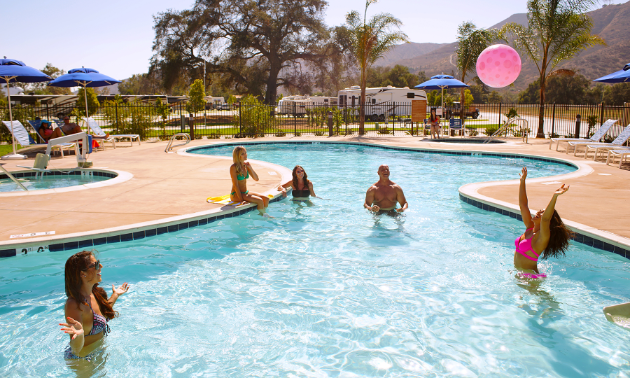 The hotel and entire property have racked up an impressive number of accolades over the years. It has been designated a Four Diamond Award winner for 14 consecutive years by the American Automobile Association. As well, Pala Spa has won 12 national spa industry awards in the past five years. And the resort was named number one in the gaming industry in the State of California.
The Pala RV Resort has garnered praise with a perfect 10/10*/10 rating by Good Sam, the national RV resort rating publication, and gold awards as Best RV Resort Casino and Best Campground Resort by Trailer Life and Motorhome magazines.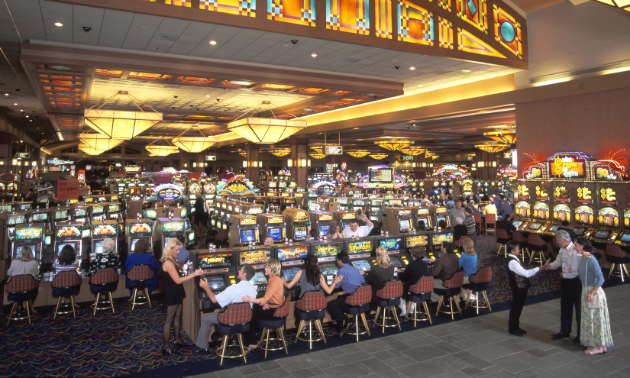 The Pala Casino offers one of the most eclectic selections of slot and table games in Southern California. After trying your luck on some games, enjoy A-list entertainment along with free entertainment and a variety of special events year-round at the company's four venues.
Pala Events Center:
This state-of-the-art venue is Pala Casino Spa & Resort's entertainment workhorse. It's a hot stop for live music and comedy, and also hosts boxing and Muay Thai fights.
Starlight Theater:
This popular outdoor venue under the stars also hosts many A-listers during the summer. The Starlight Theater stage is located above the Underground Wine Cave.
Center Bar:
A wide array of popular, local and regional bands offer rock, R&B, blues and country western music daily starting at noon.
Relax
Travellers to Pala want to unwind, and there's no better place to relax and rejuvenate than Pala Spa. Spas of America has named Pala Spa the number one spa in California. Highlights for the spa include 14 treatment rooms with the option of outdoor treatments on an adjoining patio, couples suites, a complete salon, Swiss showers, eucalyptus steam rooms, sauna and whirlpools. Details such as bamboo floors, mosaic tile, wood accents and individual water fountains create a serene sanctuary.
Park it here
As for where you'll be settling in, the Pala RV Resort is adjacent to the Pala Casino Spa & Resort. The resort offers 100 full-service sites, all of which have a grassy area with a picnic table, electrical, water and sewer hookups, and free Wi-Fi and cable television service.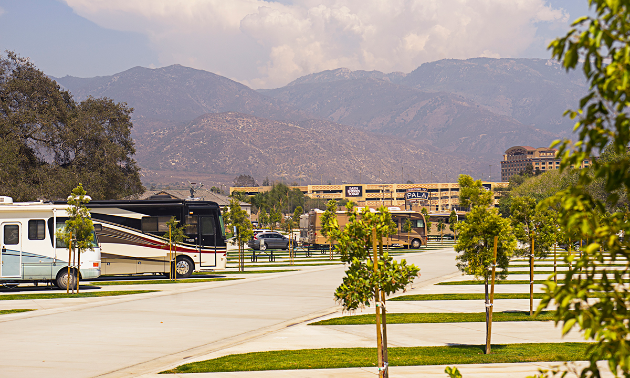 The RV resort features a registration building with an adjacent heated swimming pool and two spas. Indoor amenities include a billiard table, card tables, three flat-screen televisions, a laundry and two restrooms with showers. Outdoors, RVers have access to five barbecue grills, two table-tennis games, two horseshoe pits and a fenced dog park.
Finders keepers
If you'd like to hold all the colours of the rainbow in your hand, sift through Oceanview Mines' Dig for Gems. Mineral enthusiasts will be thrilled to uncover gems such as tourmaline, morganite, aquamarine, garnet, quartz crystals, kunzite—of which Oceanview Mines is the only producer in North America— and a whole host of mineral specimens. The best part is, you find it, you keep it. "They (customers) get to keep whatever they find," said Jeff Swanger, CEO and owner of Oceanview Mines' Dig for Gems. "I've seen stones worth $10,000 found. Yes, they do (get to keep it)."
The Pala mining district is world famous among gem enthusiasts and has produced some of the finest tourmaline specimens to come out of the Earth over the last 110 years or so. There have been 72 mines operating in the area during the last 110 years and Oceanview is the last operation remaining. Professional miners drill down 1,000 feet from the surface, blast out minerals, haul it out, and place the spoils in dig piles for patrons.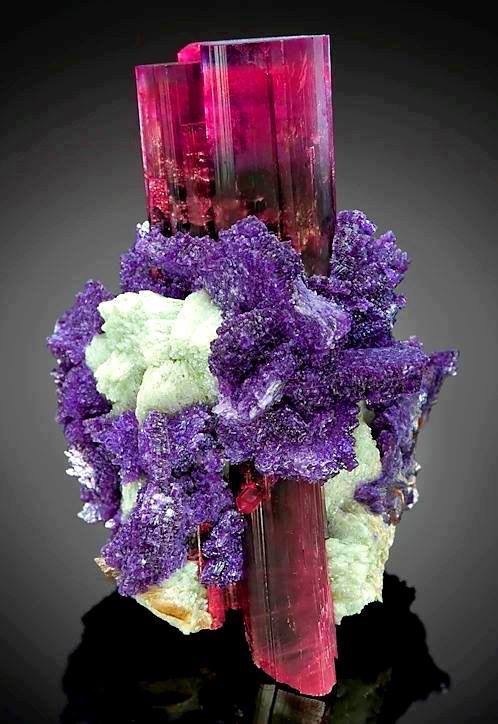 "We don't search it at all," said Swanger. "We just take what the mountain gives us. Everybody's going to find something. They (customers) find some crazy things when it's going really good underground—you find some great stuff on the pile. There's always a few really lucky ones on any given day."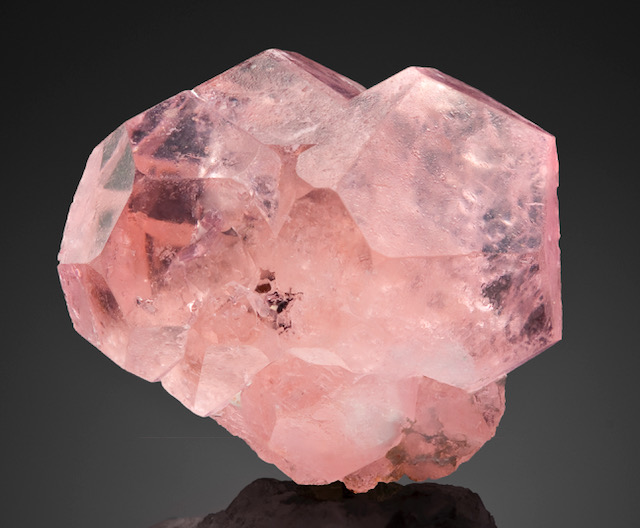 Bookings are made by reservation on the company's website. Digs take place on Thursdays, Saturdays and Sundays.
Get lost in the wilderness
If your travels to Pala were borne of a desire to escape the hustle and bustle of city life, enjoy the respite provided within the beautiful Wilderness Gardens.
Wilderness Gardens is tucked into the San Luis Rey River Watershed and spans 300 hectares (740 acres). The preserve is full of native trees like oaks and sycamores. Due to the nearby Elsinore Fault, Wilderness Gardens has some unique geological features that can be seen from most of the trails. While exploring the landscape, don't forget to look up every now and then so you don't miss out on one of the park's main attractions.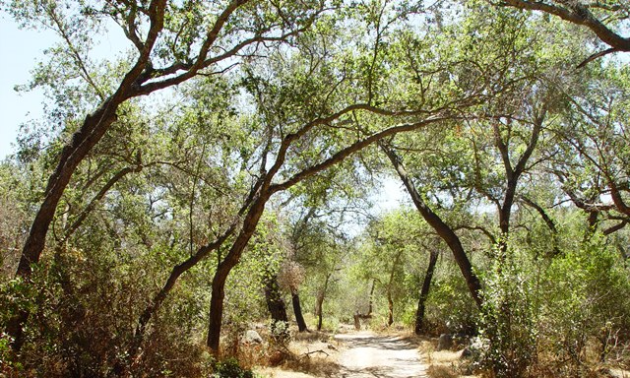 "Wilderness Gardens has been referred to as a bird-watchers' paradise because of where it sits beneath the Pacific Flyway," said Jessica Geiszler, marketing and public outreach manager for the County of San Diego Department of Parks and Recreation. "Many species of birds call this preserve home, welcoming seasonal visits from dozens of migratory birds."
Visiting Wilderness Gardens is an educational experience. Friendly park staff patrol the area and run interactive programs like guided hikes and seasonal special events. History buffs will enjoy a look at Sickler's Grist Mill Site, a landmark acknowledged by the county's Historic Resource Board showcasing some of the region's architectural legacies dating back to the 1880s.
Beyond the wilderness
If you're still thirsty for more adventure, head to some of the nearby parks around Wilderness Gardens. "We manage several parks in the area including tree-covered, picnic-friendly Live Oak County Park in Fallbrook," Geiszler said. "RVers with dogs will love the enclosed, new leash-free area. In the neighboring community of Oceanside is an 1850s adobe hacienda, Rancho Guajome, featuring a 7,000-square-foot adobe with 22 rooms, two courtyards and an old chapel. About a mile farther west is Guajome Regional Park, a popular camping and RV destination that brings visitors even closer to the beach with more photographic waterways and trails, and offering additional recreation options like fishing, biking and several playgrounds."
The Pala Casino Resort and Spa, Oceanview Mines' Dig for Gems and the Wilderness Gardens are just a few places worth your time while RVing in Pala.