Calgary Central Library: the City's homegrown honeycomb of art and architecture
The new Calgary Central Library has a video recording studio, early learning centre and teen tech lab
You can't discuss art and architecture in Cowtown without mentioning the city's new Calgary Central Library. This immaculate structure looks something like a glorious honeycomb, except, instead of busy bees scurrying about, avid readers make their way quietly through the building's wooden floors and colourful furniture.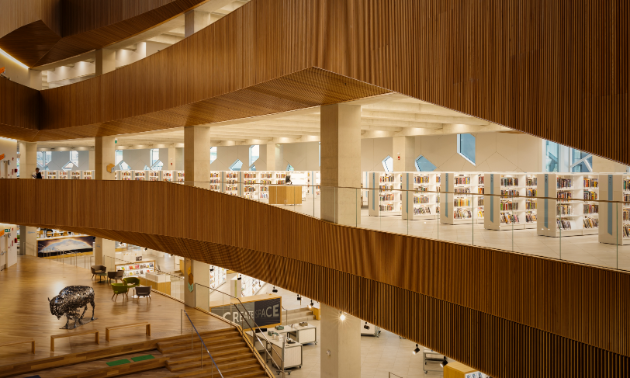 "The design team found inspiration for the new Central Library in the landscape surrounding Calgary," said Mary Kapusta, Calgary Public Library communications director. "The challenging site—bisected by a curving LRT line—was another driving force behind the library's unique drive. The new Central Library also emerges from the design team's explorations into the deep value and history of libraries."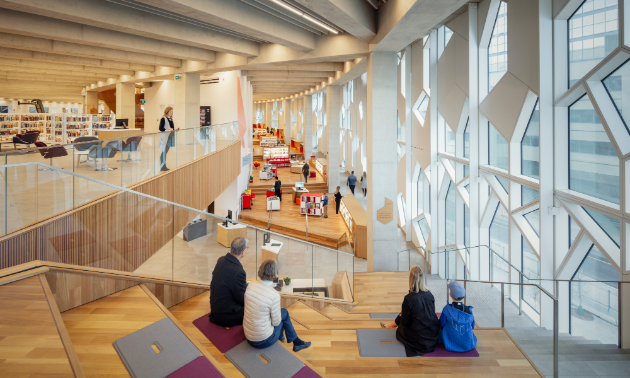 Whatever it is about libraries that piques your interest, the Central Library has that and more.
"The new Central Library is known for being a place with something for everyone," said Kapusta, "whether you're a newcomer looking for resources, a family wanting a fun place to play, a Calgarian looking to learn more about the Treaty 7 land the library sits on, or a teen wanting to film in the free video recording studio. For kids and families, the full body early learning centre is a bustling area. The teen tech lab is a popular place for teens to study and play board games and video games. Taking a volunteer-led tour of the entire building is a popular activity for people of all ages, in which you can learn more about the Indigenous Placemaking throughout the building and the public art by Christian Moeller."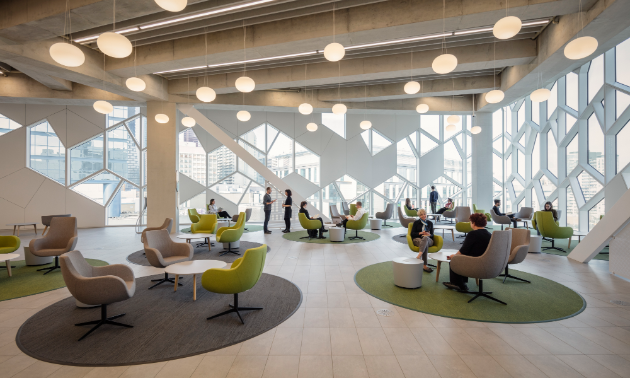 Whether you're looking to get lost in a book or find art and architecture that breaks the mould, a visit to the new Calgary Central Library is a must-see for keen RV explorers.