5 of the best things to do in Calgary, Alberta
Park, tower over and tour Calgary like a pro with these adept suggestions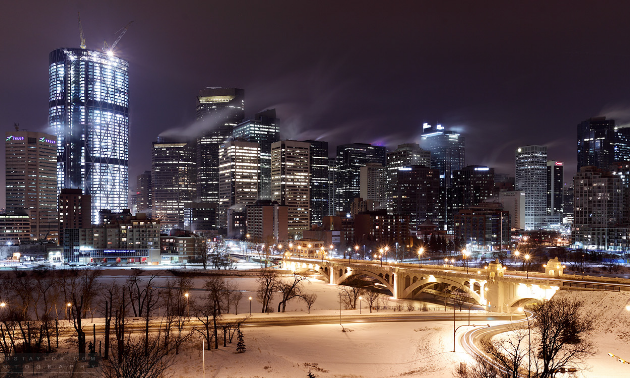 Calgary is a big city—the largest in Alberta and Canada's fifth biggest city, to be precise. So, what's an RVer to do when they stroll through southern Alberta looking to experience the best that Calgary has to offer? As you might expect, a whole lot!
"There are so many sceneries and activities to discover in and around Calgary that you generally need more than one trip to experience them all," said Lindsay Gallant, manager at Earned Media in Calgary.
Since you won't be able to do it all in one go, we've whittled down the activities to a list of five diverse options. Here's what Gallant recommends doing the next time you're in Cowtown.
The torch for the 1988 Winter Olympics is also home to the highest 360° observation deck in the world. Enjoy views from the prairies to the Canadian Rockies, 191 metres (627 feet) above the downtown core. Multimedia audio tours guide you through classic Calgary landmarks. Take a brave step onto the glass floor or visit Sky360, a fine dining restaurant at the top of the Calgary Tower, and experience this iconic part of the Calgary skyline for yourself.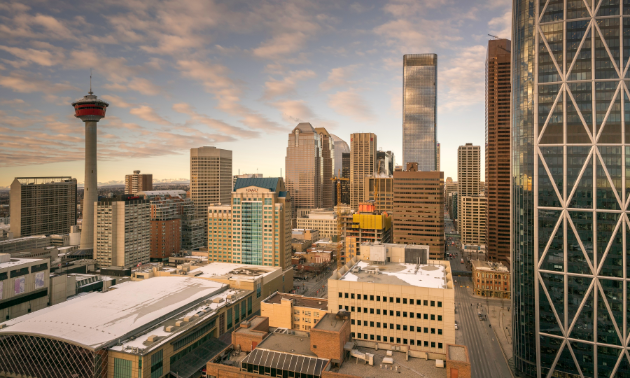 Canada's largest living historical village features a cast of roving characters, fresh baked treats, and original historical houses, stores and machinery. Ride an authentic steam train, get a scoop of old-fashioned ice cream, ride the vintage midway or take a horse-drawn carriage ride. Bring a picnic lunch or enjoy a wide range of dining options available on site during your visit. Heritage Park is open on a seasonal basis, with Gasoline Alley Museum, a stunning collection of automobile memorabilia, open year-round.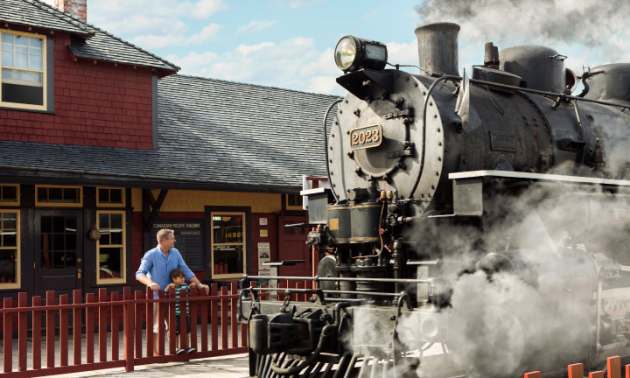 Five floors of interactive exhibits, artifacts, instruments and music memorabilia tell the story of music in Canada, with public tours available daily that are included with admission. Studio Bell is also home to the Canadian Songwriters Hall of Fame, Canadian Music Hall of Fame, and Canadian Country Music Hall of Fame.
WinSport is the most visible legacy from the 1988 Games. WinSport has taken the Olympic legacy to new heights with the goal of becoming a world-class Winter Sport Institute and helping Canadian athletes reach the podium at World Cup events and the Olympic Games.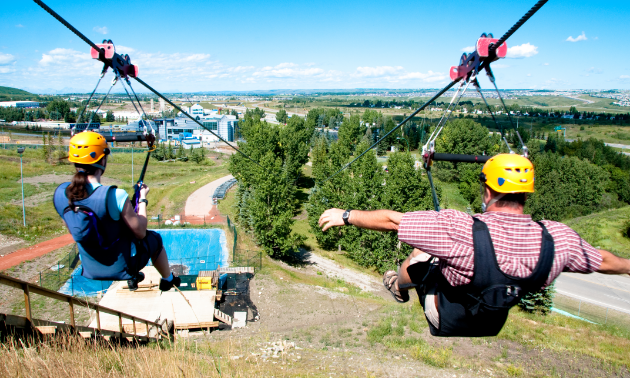 In the summer you can rush down North America's fastest zipline, reaching speeds of up to 140 km/h (87 m.p.h.) from the top of the 90-metre (295-foot) Ski Jump Tower or rumble down the sliding track at 100 km/h (62 m.p.h.) in a four-man summer bobsleigh. Guests can also ride more than 25 kilometres (15 miles) of mountain bike trails, enjoy a scenic round of 18 hole mini-golf or strap on skates at Calgary's newest Ice Complex and home of Hockey Canada.
Then there's the Winter Bobsleigh Ride, piloted by a professional. Twist down 14 turns with five-G-forces and speeds of up to 120 km/h (75 m.p.h.) on the legendary Olympic sliding track.
Brewery Tours
Over the last few years, Calgary has witnessed a surge in microbreweries. Tool Shed Brewery saw humble beginnings in a backyard tool shed on a basic 19-litre (five-gallon) home-brew system. Today, Tool Shed Brewing Company has become an integral part of the Calgary craft beer story. The proliferation of breweries boasting bold brews and collaborations—not just with other brewers but with local ice creameries and coffee roasters—lends itself to a distinctly Calgary flavour.