Top things to see and do in Cabo San Lucas
An RV-friendly destination, Cabo San Lucas can make your Mexico vacation unforgettable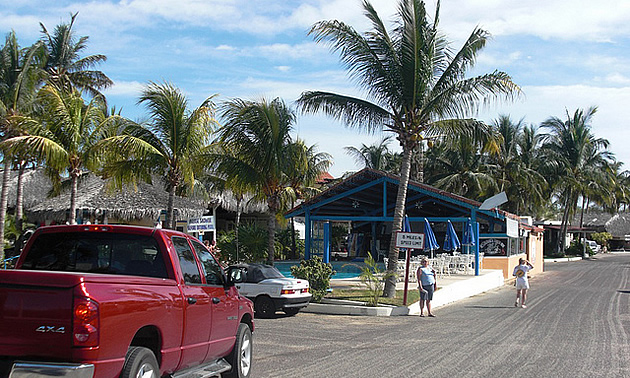 Travelling to Mexico is always an adventure, but for a real treat, take your RV to Cabo San Lucas. Here are some of the top attractions to see there.
1) Cabo Dolphins
At Cabo Dolphins you can make some new flippered friends. Go on a dolphin swim, take a tour or indulge in one of the other activities such as scuba diving, snorkelling and zip-lining. There are even programs for kids to get hands-on with the dolphins, making this a memorable experience for the whole family.
2) Los Cabos Winery
For adult travellers, a visit to Los Cabos Winery is a nice way to end the day. The Cabo Winery Restaurant holds regular wine tastings, and there is a lounge where visitors can enjoy the local product and listen to live music.
3) Chileno Beach
Chileno Beach is a popular tourist attraction for those seeking a bit of relaxation. Vendors sell local cuisine like buttered corn and tacos, and snorkelers will want to check out the nearby reef.
4) Vitrofusion Glass Blowing Factory
At Vitrofusion you can watch professional glass blowers create beautiful pieces of art. Afterward you can purchase one of the products at the factory store.
5) Wide Open Baja
Wide Open Baja is a company that offers a novel type of adventure tour. You can drive an off-road vehicle through the local terrain, with a guide in your passenger seat to show you the way. Multi-day excursions are available, or you can find a shorter tour to fit your schedule. No off-road driving experience is necessary.