Top five things to do or see in Baja California
See the highlights that capture the essence of traveling in Baja
by Jennifer Kramer —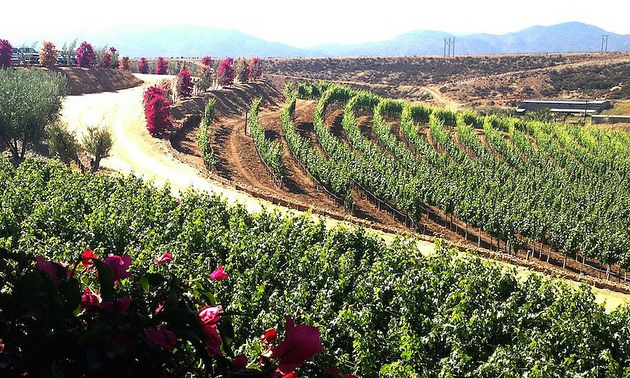 When it comes to traveling Mexico's Baja peninsula, there are a few top attractions that shouldn't be missed. Whether you're a seasoned Baja traveler or a newcomer to the peninsula, these are highlights that capture the essence of traveling in Baja. From enjoying the bourgeoning culinary scene to exploring the unique nature and history of the region to just relaxing in paradise, these are unforgettable experiences that define what the Baja experience is all about.
Whale watching at San Ignacio
One of the most incredible natural wonders on the Baja peninsula is visiting with the gray whales that come to the warm lagoons of Baja California Sur to breed and give birth every winter. There are three locations in Baja that the gray whales migrate to each year: Laguna San Ignacio, Laguna Ojo de Liebre (formerly known as Scammon's Lagoon) and Bahía Magdalena. Visitors venture out on small, local panga fishing boats for a very personal whale-watching experience.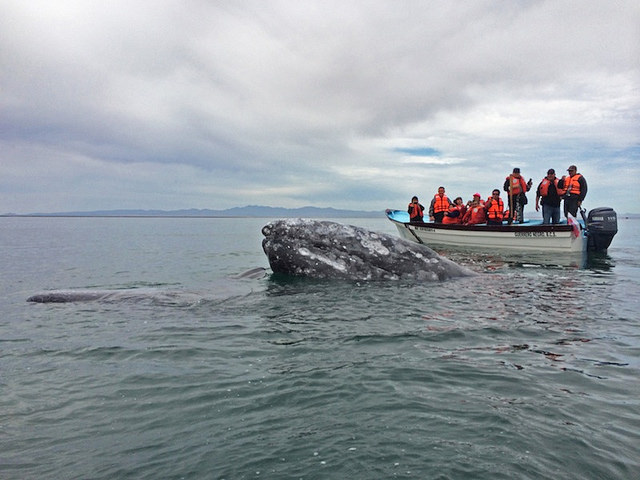 The gray whale mothers will push their baby calves up next to the boats where visitors get a chance to pet, hug and kiss gray whales in the wild. The gray whales are generally in Baja between the end of January and middle of April and offer travelers a truly thrilling and unique experience.
Wine tasting in Valle de Guadalupe
While Mexico is best known for its tequila, residents of the Valle de Guadalupe in northern Baja California have been making wine since the early 1800s. Over the past decade the Valle de Guadalupe region has grown rapidly and is now a burgeoning wine region gaining attention worldwide for its quality wines, delightful wineries, boutique hotels and foodie-acclaimed restaurants. The valley now has over 100 wineries and a number of exceptional campestre country restaurants. While the new boutique wineries and farm-to-table restaurants are remarkably elegant for Baja, most of the valley is still comprised of dirt roads, which helps to keep the rustic charm that attracts travelers to the region.
Bahía Concepción
If the turquoise waters and white sandy beaches of the Sea of Cortez are what you dream about as a Mexican escape, look no farther than Bahía Concepción.
There are a number of beaches and small bays to choose from, and the region attracts people who love watersports and just relaxing on the beach. This tranquil region offers visitors the chance to thoroughly explore the tropical fish and incredible sea life of what Jacques Cousteau called the "aquarium of the world"—the Sea of Cortez. Visitors can park their RV on the beach for a few dollars a day and enjoy kayaking, swimming and snorkeling in the picturesque bays.
The Spanish Missions
There were 27 Spanish missions established by the Jesuits, Franciscans and Dominicans on the Baja peninsula. While many of the missions no longer exist, there are a few impressive examples that still remain. A trip to the town of Loreto in Baja California Sur will give you an exciting peek at some of the oldest and most beautiful examples of the Spanish missions. Right off of the main plaza in Loreto is the Loreto mission, which was established in 1697 and was the first mission to be founded in all of California (Alta or Baja).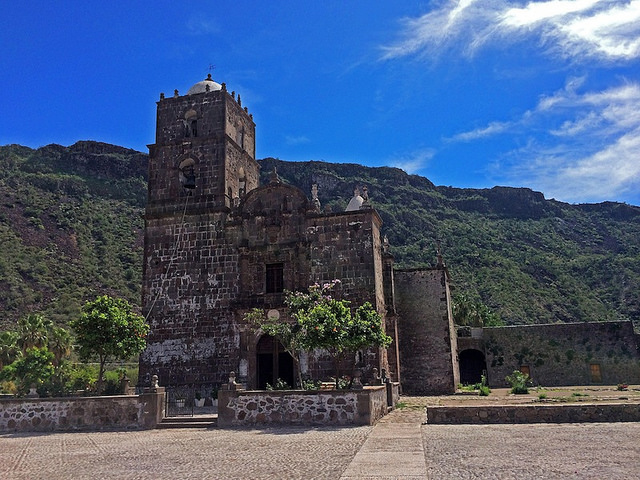 Just outside of Loreto, visitors can take a scenic drive on a semi-paved road out to Mission San Javier—a beautiful stone mission considered to be the crown jewel of all of the remaining Baja missions. Don't miss the olive tree orchard out back with the oldest olive tree in all of the Americas. San Ignacio, Mulegé and San Borja (outside of Bahía de Los Angeles) are more examples of other exceptional missions.
Cave Paintings
Cave paintings and rock art abound on the Baja peninsula. Those looking for a true adventure will not want to miss the cave paintings at Sierra de San Francisco, considered by many to be the best rock art in all of Baja. The multi-day adventure requires a fair amount of hiking and riding on a mule with tent camping along the way, but those who make the trek will be handsomely rewarded with breathtaking cave paintings rarely seen by the public. For some easier trips, try nearby Santa Martha, which can be visited in one day or the cave paintings up at Cataviña, which can be accessed by an easy 10-minute hike from Highway 1.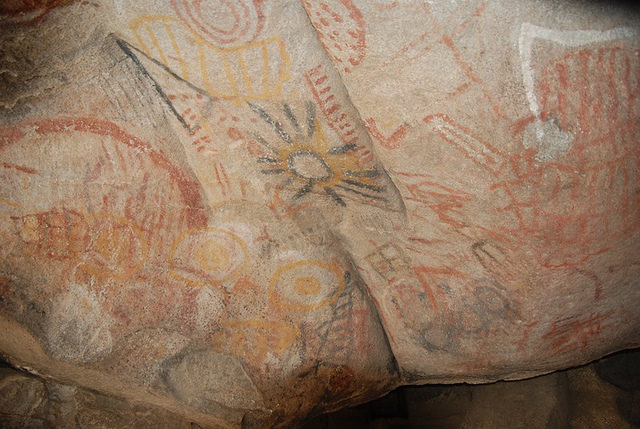 For more information about the above or anything else related to Baja, contact Discover Baja Travel Club (800-727-2252). Discover Baja is a membership club that offers discounted Mexican auto insurance for cars and RVs; prepaid FMM tourist permits; Mexican fishing licenses; travel discounts at restaurants, RV parks, campsites, hotels and activities in Baja; discounted Baja maps, books, DVDs and more.