A family camping trip sparks a love for Mexico and the Baja Peninsula
For Dan and Lisa Goy, owners of RV tour company Baja Amigos, their love for Mexico began with a family camping trip.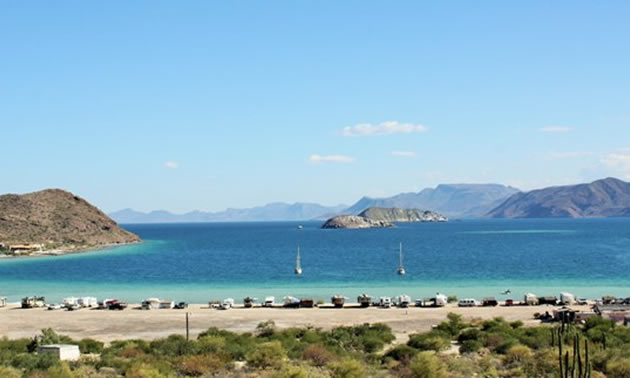 Mexico has enticed many a traveller with its charms. Famed for spectacular natural beauty, a unique culture and the friendliness of its people, Mexico has a pull that is irresistible to some. All it took for Dan and Lisa Goy to fall under its spell was a family camping trip over 30 years ago.
1985. With their Burnaby, B.C. house sold and a Ford camperized van fitted out for the adventure, the Goys and their young children hit the road on their four-month expedition down south. With friends and family convinced they would never be seen again, the family entered into Mexico at Tijuana and made their way down the Baja Peninsula to Cabo San Lucas, eventually taking a ferry to Puerto Vallarta on the mainland before returning home to B.C.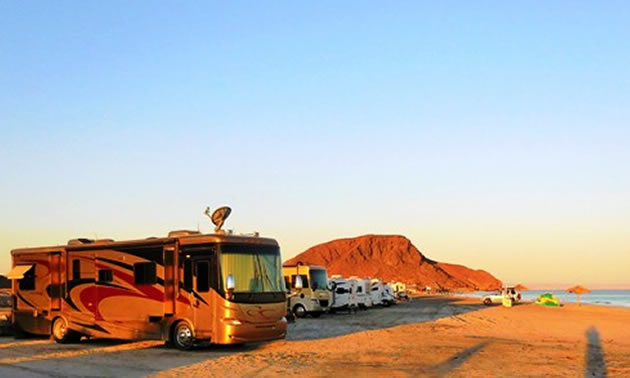 The Lonely Planet Guidebook describes the Baja Peninsula like this: ". . . over 1200 kilometres of the mystical, ethereal, majestic and untamed. Those lucky enough to make the full Tijuana to Los Cabos trip will find stunning vistas at every turn." It is this magic that greeted the family on their adventures - days spent camping and exploring endless turquoise beaches and rugged desert landscapes as well as poking around the small friendly towns dotted along the peninsula. Lifetime friendships were forged on that long-ago trip and the memories made set the foundation for a love of the area that stands to this day.
The Goys now spend most of their winters in Mexico—they have even created a thriving business, Baja Amigos, sharing their mutual love of RVing and the Baja area with others. On the beach sharing drinks and a laugh with newfound friends, watching the golden sun sink into the Pacific; finding that oh-so-perfect wave to surf or being awestruck by the power and majesty of a breaching gray whale—adventures of every kind beckon in Baja.
Said Lisa, "The Mexican camping experience is more than just tropical sun and fun—the culture and customs are truly unique and the people are wonderful, always willing to help and ready to make new friends that often last a lifetime."