Top things to see and do in Benson
With nearby parks, sports and leisure options, and tourist attractions galore, Benson will bring a smile to your face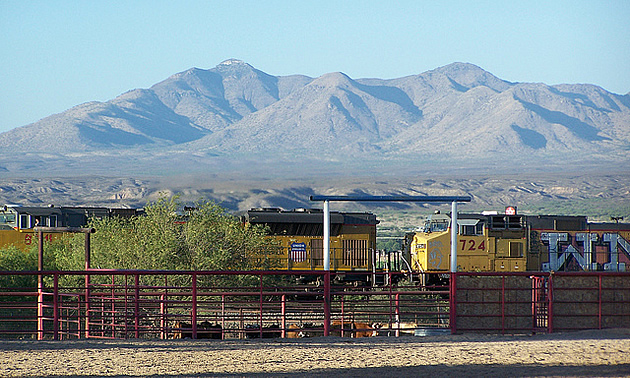 Taking an RV camping trip to Benson is an adventure in itself—and there is so much to do while you're there. It doesn't much matter where your interests lie, you can construct an impressive itinerary that might include some of these attractions.
1) Underground wonders
Kartchner Caverns State Park provides an unforgettable way to get in touch with the earth—literally. You can take a guided tour through a limestone cave, where mineral formations make for a stunning visual display. There is also a gift shop, exhibits, campsites and even a hummingbird garden on the park grounds.
2) An astronomical attraction
Now that you've explored the underground landscape, you can look to the skies. The San Pedro Valley Observatory offers innovative educational experiences for astronomy buffs of all ages and hosts events for the public on a regular basis.
3) How the West was won
A short drive from Benson, fans of the Old West will flock to Gammon's Gulch. The site of numerous movies, music videos and photo shoots, this classic Western town is a popular attraction. Take in a special event, or tour the museum to see a collection of movie memorabilia, antiques and more.
4) Activities for all
Sunglow Ranch has everything you need to relax, or be active—the choice is yours. There are trail rides, dining options, yoga retreats, a pool and hydro spa, cycling and hiking trails and everything in between. Plan a visit to this lovely ranch in Coronado National Forest—you'll find something for everyone.
5) Arts and artifacts
Both art and history lovers will be attracted to Benson in part due to the San Pedro Valley Arts and Historical Society. This non-profit organization came about when the San Pedro Valley Arts & Crafts organization joined forces with the local historical society. Now visitors can come to the Benson Museum and see antique items, railroad and mining artifacts, and artistic exhibits that this organization has put on display.