From rustic to luxury, it's here
Benson has everything imaginable to offer RVers with active lifestyles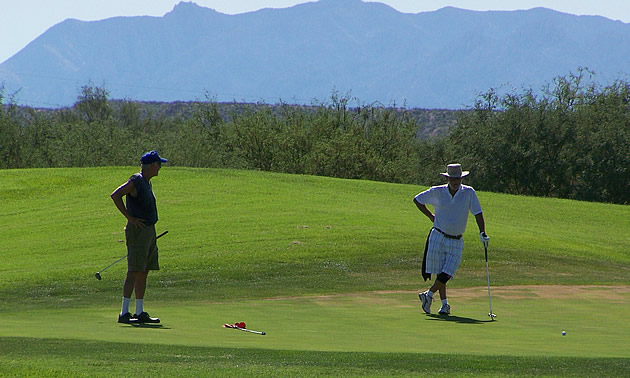 Taking a trip to Benson, Arizona, is one way to ensure an active holiday. The weather is pleasant throughout the year, making it a natural choice for outdoor activities.
"We are nationally ranked for our hiking trails," said Marc M. Washington Sr., executive director of the Benson/San Pedro Valley Chamber of Commerce. "Benson is an RV enthusiast's dream. We have 16 RV parks that offer such amenities as a professional par-18 golf course, swimming pools with Jacuzzi, aquatic sports and dining (from fine dining to western pizzazz)."
Local highlights
Visitors can explore the famous Kartchner Caverns State Park, where they can take a guided tour through a fascinating limestone cave system. There are hiking trails, a campground, picnic areas and even a hummingbird garden nearby, not to mention a gift shop, displays and exhibits.
Also, the nearby San Pedro Valley Observatory provides an unbeatable way to view the desert sky.
"We are perfectly located between Sierra Vista—home of Fort Huachuca Army Base and the famed Buffalo Soldiers—and Tombstone, the famous town that Wyatt Earp marshalled," said Washington.