Benson's trails invite you
Hiking in Benson is a pastime well worth pursuing during your next RVing holiday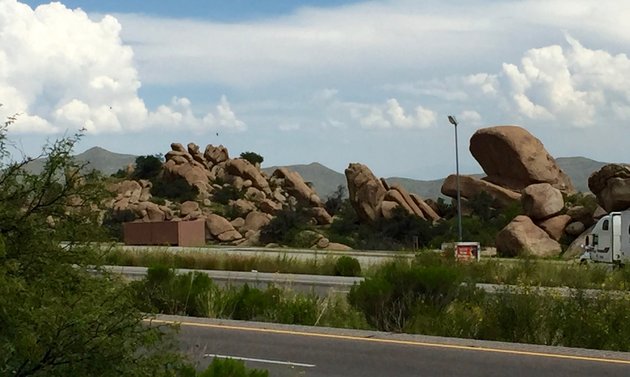 The terrain around Benson is both attractive and historically significant. If you are looking for activities to enjoy while you're RVing in the area, Benson has several outdoor recreation options that you can take part in.
This long-distance trail will bring a smile to any adventurous hiker's face. It meanders along the San Pedro River, and through the San Pedro National Conservation Area. Most of the trail is relatively level, and open to hiking, biking and horseback riding.
While you're on this trek, you can see several historic buildings, prehistoric sites, old mills, townsites and more. Bird watchers love the selection of wildlife that comes through the area, as do photographers.
If you don't want to hike the full length, you can take one of the connector trails that cross the path, which will allow you to shorten the route. Some sections of the trail require wading through shallow water, so be prepared with appropriate footwear/clothing.
Voted as having the best cave in the USA by USA Today's Readers' Choice Awards, Kartchner Caverns State Park is a brilliant choice for family vacations. There are a number of cave tours available, so you can choose the one best suited to you and your party.
If you're up for a challenge, the park also hosts its annual Guano Happens 5K Trail Run in the fall. Each year, hundreds of runners, (including families with children - everyone is welcome), gather to run along the Whetstone Mountain trails. Enjoy a day of competition, prizes and other fun family activities.
Summer and fall hours (June 4th to December 18th): Gate hours - 6 a.m. to 10 p.m. Discovery Center hours - 9 a.m. to 5 p.m.
Winter and spring hours (December 19th to June 4th): Gate hours - 6 a.m. to 10 p.m. Discovery Center hours - 8 a.m. to 6 p.m. The Discovery Center is closed for half a day on Thanksgiving and December 24, and all day on December 25th.
The campgrounds are open year-round.