Top things to see and do in Aztec, New Mexico
RVing in Aztec this year? Here are some must-see attractions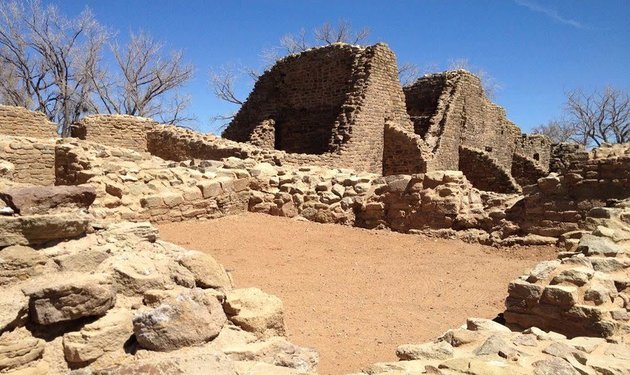 Aztec is a vibrant community with a rich history. RVers love this destination for its heritage, hospitality and balmy climate - but also for its range of fun attractions and entertainment. Here are a few choices to add to your itinerary:
If you are a history buff, you will be blown away by these incredible ruins. Visit the Aztec Ruins National Monument to see artifacts from more than a thousand years ago, dating back to the ancestral Pueblo society.
Every October, Aztec hosts this celebratory event, drawing crowds of people from every age group. Watch athletes compete in the Highland games, and stay for the awards, bagpipe performances, dancing and food.
Take a Pioneer Village tour and learn what life was like in Aztec back in the pioneer days. See an authentic school house, bank and general store, among other intriguing structures.
The Feat of Clay is an artist's co-op gallery in Aztec that shows off some of the most impressive local talent. Shop for art, or just take it all in and admire the creativity that went into these unique pieces.
Aztec has a number of casinos where you can play a few games and relax. It's all about having fun - and you never know - you might come out richer for it!