Alberta's must-see attractions and destinations for RVers
These are some of the essential stops on any Alberta RV holiday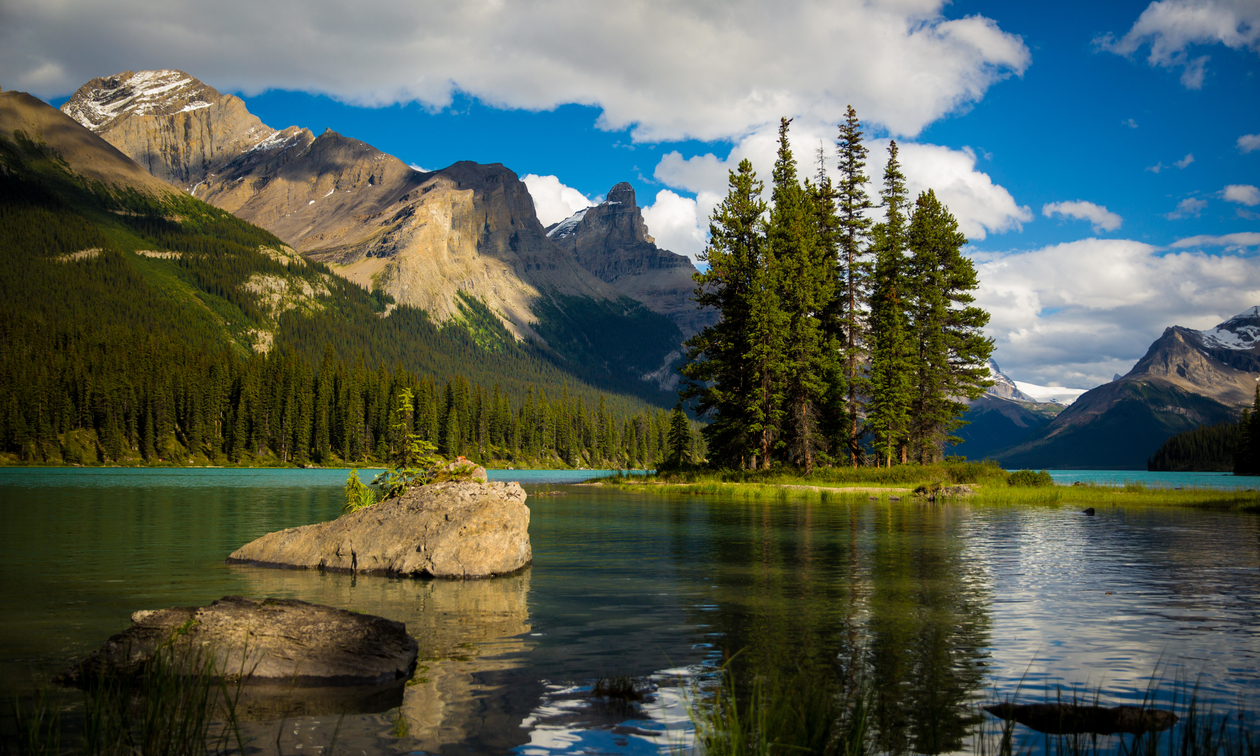 Alberta has long been popular among RVers, given the province's diverse landscape, spacious campgrounds and recreational potential. There are also numerous arts and culture attractions, and historically significant sites that are well worth a visit.
These are some of the highlights of Alberta that every RVer should see: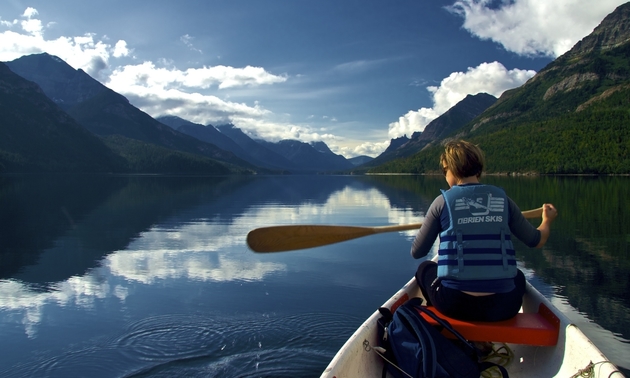 - Mark Goble photo/Flickr Creative Commons
Waterton Lakes National Park, Alberta
We strongly recommend you visit Waterton Lakes National Park if you're touring Alberta by RV. There are several campgrounds in the park, and natural features, such as a brilliant red canyon and crashing waterfalls. You can also stop by the community of Waterton, known for its 1927 heritage hotel, hiking trails and water activities.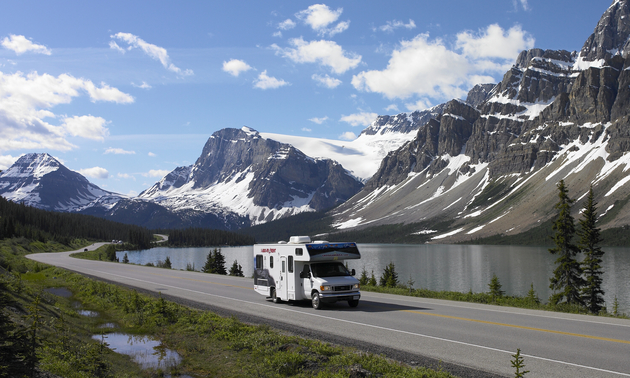 - Icefields Parkway, Banff National Park. - Photo courtesy Travel Alberta
Banff National Park, Banff, Alberta
At Banff National Park, you can experience the Rocky Mountains at their finest. Hiking and biking trails are plentiful throughout the park, with glaciers and pristine lakes to see along the way. There are 14 campgrounds there, with everything from full hook-ups to dry camping sites with basic amenities only.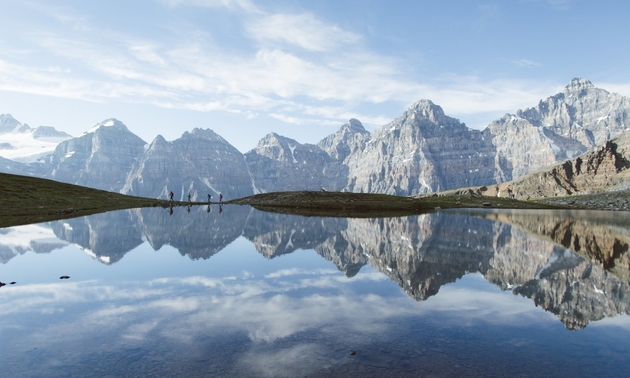 - Photo courtesy Banff & Lake Louise Tourism
Lake Louise, Alberta
If you're going to be in the Banff area, you'll want to save some time for Lake Louise. This postcard-picturesque lake is appealing to hikers, paddlers and photographers alike. There are sightseeing tours available if you'd like a guide to show you around.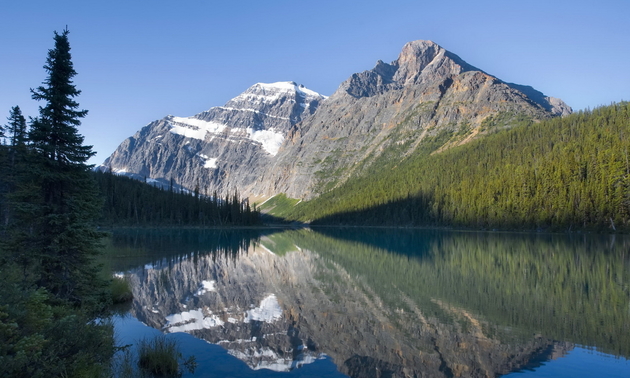 - Photo courtesy MediaDishNET Greg S./Flickr Creative Commons
Jasper National Park, Jasper, Alberta
Visit Jasper National Park for a wilderness journey you will never forget. The quaint community of Jasper is surrounded on all sides by this vast national park, offering wildlife viewing, outdoor recreation and photography opportunities galore. It was named a UNESCO World Heritage Site, one of 20 in Canada.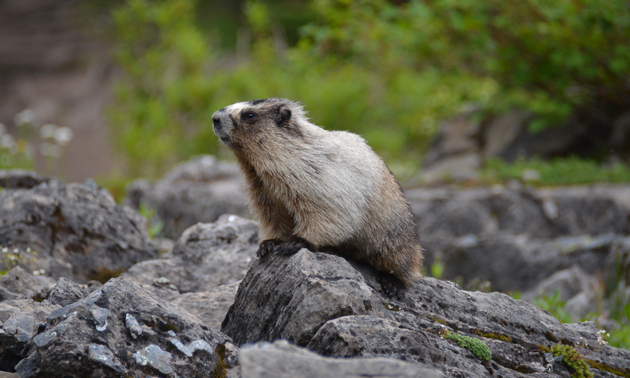 You can see a variety of wildlife in Kananaskis Country. (This photo was taken on Rawson Lake Trail).- Cathy Brodner photo
Kananaskis Country, Alberta
If you're in love with the outdoors, take a few days to explore Kanaskis Country. This vast natural area has a multitude of trails through some of Alberta's most spectacular parks. Be sure to purchase a Kananaskis Conservation Pass before parking your vehicle at provincial parks or public land sites in Kananaskis Country and the Bow Valley.
- Kerry Shellborn photo
Royal Tyrrell Museum of Palaeontology, Drumheller, Alberta
Bring your family to the Royal Tyrrell Museum to learn about prehistoric creatures in an intriguing hands-on format. Check out one of the world's largest collections of dinosaur displays, and engage in the centre's creative educational features. This attraction is fun for people of all ages, and there are a number of campgrounds nearby.
- Photo courtesy the Royal Alberta Museum
Royal Alberta Museum, Edmonton, Alberta
The Royal Alberta Museum is the largest of its kind in Western Canada. Take in exhibits sprawled across 13 galleries, with more than 6,000 artifacts from Alberta's past. The museum is sectioned into various zones, including those focused on natural history and human history, a feature gallery, children's gallery, bug room and more. There is also a café, outdoor garden area, and ample parking.
- Courtney Walker photo
Calaway Park, Calgary, Alberta
Take your family to Calaway Park, and make lifelong memories. This theme park has rides, food, games, and live entertainment for all ages. There is even an RV-friendly campground on site, so you can stay and play.
- Photo courtesy Heritage Park Historical Village
Heritage Park Historical Village, Calgary, Alberta
Step back in time to visit Canada's largest living history museum. Heritage Park Historical Village features exhibits from the 1860s to 1950s, giving guests a real-life glimpse into what life was like in decades past. Learn about railway and mining history, fur trading and more.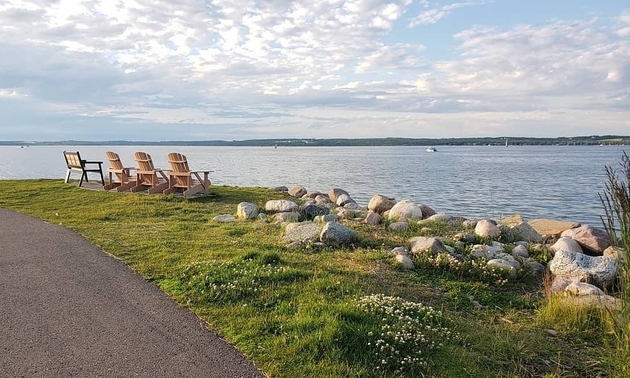 - Photo courtesy Visit Sylvan Lake
Sylvan Lake, Alberta
The community of Sylvan Lake is bursting with things to see and do. Enjoy the Friday night farmers' markets, boating and other watersports, guided tours and vibrant festivals. If you're looking for a phenomenal family water park, Sylvan Lake Aqua Splash is slated to reopen for business for the summer of 2022.