Top things to see and do in Abbotsford
From shows to tours, this cozy community has all the excitement of a big city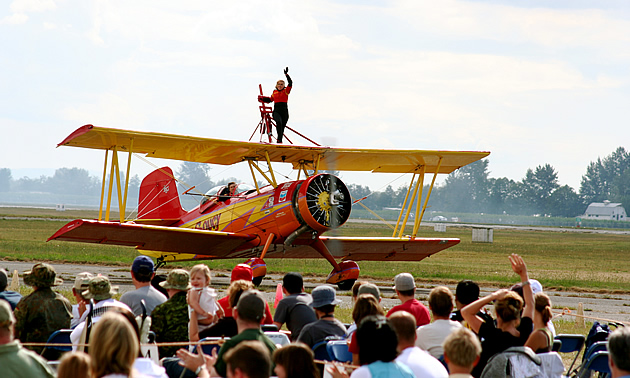 Abbotsford is known for having small-town charm and big-city convenience. Whether you are looking for a famous event, or just a laid-back family vacation, you might want to peruse our list of top things to see and do there.
1) The Abbotsford International Airshow
Every year residents and locals alike look forward to the famous Abbotsford International Airshow. See impressive displays by the Canadian Forces Snowbirds, the U.S. Air Force Thunderbirds and other high-flying experts.
2) The Agrifair & Rodeo
Held at the Abbotsford Exhibition Park, the Agrifair & Rodeo brings in a happy crowd of spectators and participants every summer. You can watch rodeo competitions and live entertainment, enter contests or take the kids to the fairground for rides and games.
3) Castle Fun Park
For a family-friendly treat, visit Castle Fun Park for the day. The amusement park has everything you could imagine—including bumper cars, a shooting gallery, go-carts, minigolf and more than 160 arcade and skill-testing games.
4) Abbotsford Circle Farm Tour
On the Circle Farm Tour, visitors can check out some of the local agricultural businesses, artisans, gardens and wineries. See what local craftspeople have been busy creating, and purchase some homemade, farm-fresh goods.
5) The Fraser Valley Trout Hatchery
Learn a bit about the fishing industry in B.C., see live aquariums and interactive displays, or take a guided or self-guided tour of this well-established hatchery. The Fraser Valley Trout Hatchery also offers fishing instruction, and educational programs pertaining to the maintenance and protection of freshwater ecosystems.