The truth about travel medical insurance
Ed and Gail find out the hard way that you never know what coverage you have until you make a claim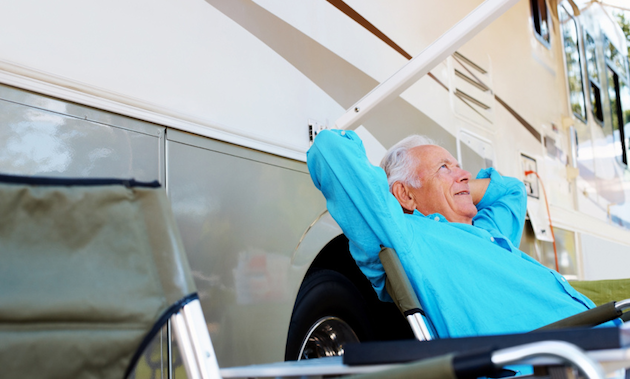 When we plan our winter trip to the southern U.S., we always make sure we have arranged for medical insurance. We now know that all insurance companies are not the same.
Last fall when we were leaving, Gail was feeling a little off. But we were anxious to go and she felt she could shake it off on our trip. Well, that did not happen and by the time we got to Arizona she had severe flu-like symptoms and I felt it was time to get her to a doctor. I phoned the insurance company and explained the problem. They told me everything I wanted to hear, then gave me a file number that I was to give to the doctor and everything would be looked after.
After an hour in a hot and crowded waiting room, the doctor took one look at Gail and said she needed to go to the hospital to get rehydrated.
I phoned the insurance company again and was given a file number to present at the hospital. On arrival they showed little interest in our insurance company or their number and asked for a $1,500 deposit. Within a few minutes she was in a bed being rehydrated. I questioned the large deposit and they said if she needed to be admitted they would require a much larger one.
Fortunately, the fluids had her feeling better and we left with prescriptions. Within a few days she was back to normal and we were getting back into our routine.
Three weeks after the doctor appointment we got a bill because they could not collect from the insurance company. Several phone calls and weeks later the insurance company looked after the small doctor bill. Now we needed to get reimbursed for the $1,500 we paid at the hospital. We unfortunately opted for a $1000 deductible when we signed up, so it was only about a $500 claim they needed to pay. After about three months of calling them, we complained to the broker who sold us the policy. The next day our insurance company phoned us to announce they would be paying our $500 claim. I wonder how things would have gone if it would have been a $40,000 claim.
It goes without saying that we will not be using that company again.
Read the contract
Our bad experience with travel insurance gave me a whole new interest in how the system works. For many insurance providers it appears to be a game of how they can get out of paying. The salesperson loads you up with great-sounding benefits, leaving you with the feeling that everything will be looked after.
The internet is loaded with horror stories where people make a claim and the insurance company manages to dig up something long forgotten and unrelated to the claim that gives them the excuse not to pay. Most will consider a change in your medication from prescribed to generic a change that justifies not paying a claim, even if your problem was not related to your medication. As far as I am concerned this is not how travel medical insurance should work.
What is the answer?
After talking to friends who had made claims and reading several contracts, I found two companies that look like a good choice.
Both Blue Cross and Medipac Travel Insurance (available through snowbirds.org) do not consider a change to generic medication a reason to deny a claim. That is a good starting point for me and I expect we will be going with one of these companies this fall.
Buying insurance should not leave you reluctant to go to the hospital because you are concerned your claim might be denied over something completely unrelated to your problem.
There may be other good companies out there, but this is what I found in the few days of research that I did.