Trip planner: Everything you need to know before RVing or camping in Tofino, B.C.
Check out the RVing opportunities in Tofino
Camping and RVing in Tofino: Campgrounds, attractions and other fun things to see and do in Tofino, British Columbia.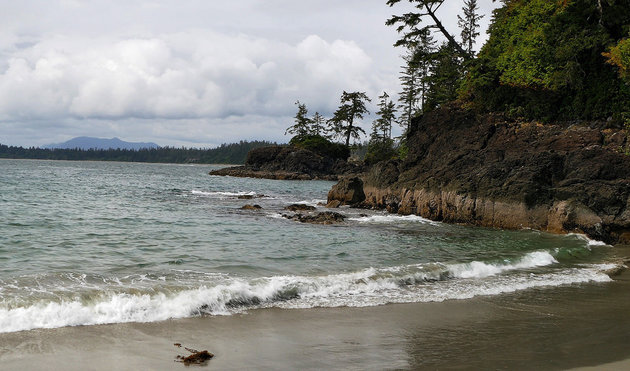 Tofino is a spectacular little district on Vancouver Island, with access to stunning beaches and outdoor activities. Known for its appeal as a vacation destination, Tofino offers surfing, swimming, wildlife viewing, and of course some of the best camping spots in B.C.
Population: 1,876
Climate: Tofino has a mild climate, and you can go camping there from spring all the way through fall.
Tourist information for Tofino
Campgrounds and RV resorts in Tofino
Sanidumps in Tofino
Top attractions in Tofino
There are a number of tours available in Tofino, focusing on local wildlife. See otters, seals, sea lions, bald eagles, gray and humpback whales - maybe even an orca or porpoise if you're lucky!
Soak in naturally heated pools, and embrace the gorgeous surroundings at Tofino BC Hot Springs Cove.
Tofino is known for being Canada's surfing capital. The three most popular areas to surf are Chesterman Beach, Cox Bay and Long Beach.
Tofino is also a famous fishing spot. You can try out offshore salmon and halibut fishing, or even some inshore saltwater or fresh water flyfishing.
A few local airline companies offer scenic flights via small float planes or helicopters. See all the glory of Tofino from an aerial vantage point.
Top events and festivals in Tofino
The community gathers each year in March to celebrate coastal traditions, and the spring return of the grey whale. Fun for the whole family, this festival includes arts and culture events, and all kinds of outdoor activities.
Film fans come together for this four-day event every February, to see the latest work from independant filmmakers.
Enjoy four days of amazing food and drink, at this June festival.
RV-Friendly Businesses Near Tofino