Trip planner: Everything you need to know before RVing or camping in Smithers, B.C.
Check out the RVing opportunities in Smithers, British Columbia
The regional service area for the Bulkley Valley, Smithers is a diverse community with a lot going on. The town has a ton of character, an alpine theme and creative residents—as evidenced by its thriving arts scene.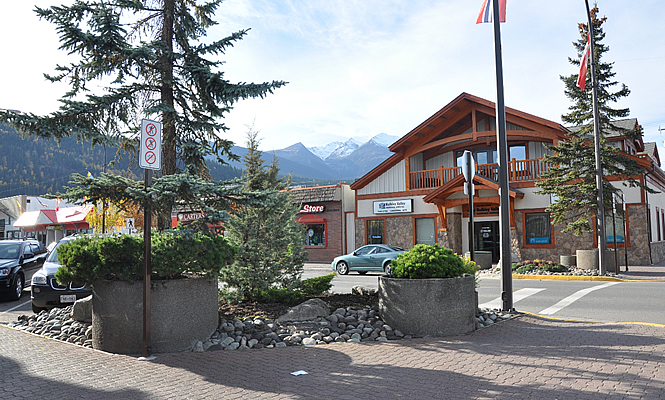 Smithers appeals to every RV camper with a sense of adventure, or a passion for the creative. You can hike the backcountry, take part in year-round outdoor sports or tour the town's interesting shops and other venues.
Population: 5,404
Climate: Late spring, summer and early fall are the best seasons for RVing in Smithers, due to pleasantly warm temperatures.
Tourist information for Smithers, B.C.
Top attractions in Smithers, B.C.
Fossil Beds - Driftwood Canyon Provincial Park
Those with an interest in geology or biology will be enthralled with this natural area. Check out the famous fossil beds, amidst glorious B.C. scenery.
A horseback tour through Babine Mountain Provincial Park is an unforgettable experience. Designed for ages 12 and up, these popular day rides give participants a chance to get in touch with the wilderness surrounding Smithers.
Find out more about the social and technical development of the Bulkley Valley region. The Bulkley Valley Museum has regular cultural events and exhibits that showcase the history of Smithers and area.
Top events and festivals in Smithers, B.C.
Annual Smithers Midsummer Music Festival
Participants come from near and far during the first weekend of July, for a celebration of music, dance, food and more.
Telkwa Barbecue & Demolition Derby
Taking place just 20 minutes from Smithers at the Telkwa BBQ Grounds, this is a longstanding event that draws large crowds every July.
Sanidumps in Smithers, B.C.
Canadian Tire
250-847-3117
Visitors Information Center
250-847-5072
Glacier View RV Park
250-847-3961
Moricetown RV Park & Campground
250-847-2133 or 250-847-1461
Riverside Golf Course & RV Park
250-847-3229
Riverside Municipal RV Park and Campground
Campgrounds and RV resorts in Smithers, B.C.
Glacier View RV Park
250-847-3961
Moricetown RV Park & Campground
250-847-2133 or 250-847-1461
Riverside Golf Course & RV Park
250-847-3229
Riverside Municipal RV Park and Campground
RV-Friendly Businesses Near Smithers