Trip planner: Everything you need to know before RVing or camping in Kamloops, BC
Check out the RVing opportunities in Kamloops, British Columbia
Camping in Kamloops is a fun activity the whole family can get into.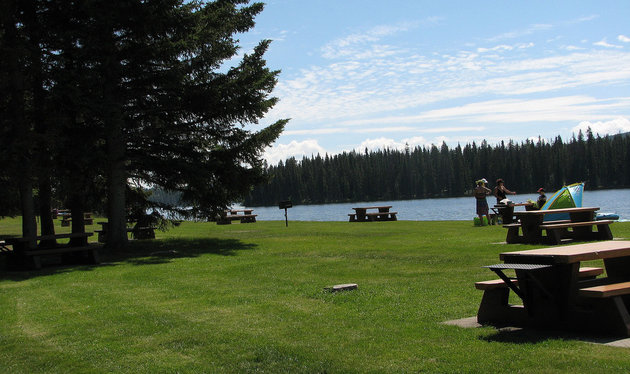 Kamloops has no shortage of things to see and do. You can explore the natural wonders surrounding this community, or check out historical, cultural or family-friendly attractions.
Population: 85,678
Climate: Kamloops has warm temperatures and an arid climate, making it perfect for camping all the way from spring through fall.
Tourist information for Kamloops, BC
Chamber of Commerce
City of Kamloops
Tourism Kamloops
Top attractions in Kamloops, BC
This intriguing centre is focused on inspiring young people with a passion for science. It offers a number of hands-on exhibits, as well as fun educational shows.
Check out an array of different wildlife species, and learn about the local ecosystem, at this RV-friendly park.
Go ziplining through the trees and take in the glorious outdoors near Kamloops.
Take a tour and sample some of the famous Okanagan wines.
Learn about railway history in a thrilling way, by visiting this site during one of their regular events.
Top events and festivals in Kamloops, BC
Take in live entertainment and relax - Music in the Park is free and takes place through July and August at the Rotary Bandshell in Riverside Park.
Come down to Riverside Park in August to enjoy mouth-watering ribs and celebrate local cuisine.
Watch the sockeye salmon spawn at this popular fall event.
Known as the largest cowboy festival in Canada, this event takes place in March and highlights Western heritage.
Sanidumps in Kamloops, BC
Flying J Gateway Travel Center
Kamloops Municipal Sani Dump Station
Campgrounds and RV resorts in Kamloops, BC
Kamloops Riverview RV & Mobile Home Park
250-573-3255
RV-Friendly Businesses Near Kamloops