Trip planner: Everything you need to know before RVing or camping in Cranbrook B.C.
Check out the RVing opportunities in Cranbrook, British Columbia
There is no shortage of things to do when RVing in Cranbrook. Visit the Trains Deluxe Canadian Museum of Rail Travel, or explore the Rails to Trails multi-use route; the possibilities are endless.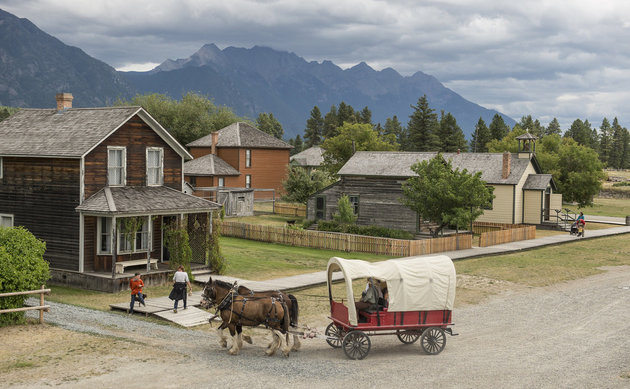 Tucked between the Rocky and Purcell mountains, Cranbrook offers the best of both worlds—plenty of shopping and dining options in town, and a plethora of natural trails and wildlife areas nearby.
Population: 19,319
Climate: Late spring through early fall brings mild weather and is the perfect time for RVing in Cranbrook.
Tourist information for Cranbrook, B.C.
Top attractions in Cranbrook, B.C.
A multi-faceted heritage town offering old-fashioned shops, events, live theatre and more.
Canadian Museum of Rail Travel
See beautifully restored train cars and artifacts at this deluxe facility.
St. Eugene Golf Resort and Casino
Golf in luxury, enjoy a gourmet meal, then try your luck at the casino.
Take a tour and learn about the local fishing industry.
This theatre offers a variety of events and shows featuring talented local performers.
Top events and festivals in Cranbrook, B.C.
Held during the third weekend of June, this event includes activities for all ages that bring together the entire community.
There are market days (and some evening markets) held all year round, with summer being the most active season. Shop for local produce, arts and crafts, and delicious food.
Sanidumps in Cranbrook, B.C.
Cranbrook Visitor Centre
1-800-222-6174
Husky Station
250-426-5665
Campgrounds and RV resorts in Cranbrook, B.C.
Fort Steele Resort and RV Park
Moyie Lake Provincial Park
250-422-3003
RV-Friendly Businesses Near Cranbrook