Trip planner: Everything you need to know before RVing or camping in Camrose, AB
Check out the RVing opportunities in Camrose, Alberta
Camrose is an RVer's dream come true, with all types of activities and entertainment venues that will bring you back year after year.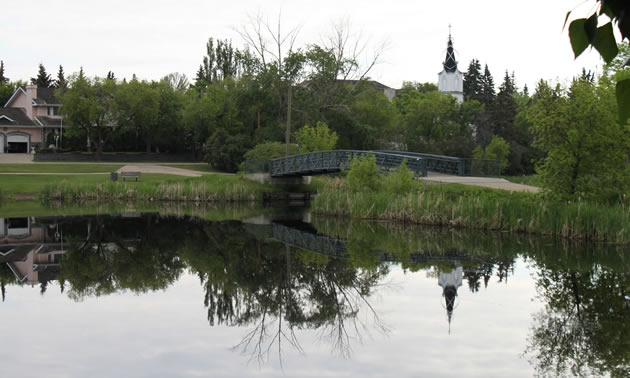 Conveniently located just an hour's drive from Edmonton, Camrose is a growing community that offers plenty of activities, camping being one of the favourites. One of the local highlights is the annual Big Valley Jamboree, which attracts RVers and other camping visitors by the drove for a fun-filled musical extravaganza.
Population: 18,038
Climate: Camrose has beautiful weather, and the best time for camping is during spring, summer and early autumn.
Tourist information for Camrose, AB
Camrose Chamber of Commerce
City of Camrose
Tourism Camrose
Top attractions in Camrose, AB
Mirror Lake
A serene area to bring your family for a stroll, Mirror Lake is a favourite picnic spot for Camrose residents and visitors. For more information, call 780-672-9195.
Embracing all forms of artistry—including visual arts, music and literature—this centre reflects Camrose's cohesive community. Come here on Canada Day to enjoy a line-up of family activities.
Situated in Camrose's heritage district, this is a great place to learn about railway history, shop for unique gifts and enjoy refreshments at The Tea Room.
Camrose and District Centennial Museum
Step back in time and visit some authentically preserved heritage buildings at the Camrose and District Centennial Museum.
Top events and festivals in Camrose, AB
See famous performers take the stage at this world-renowned music festival held annually during the August long weekend. There is on-site camping available, and several activities, such as a parade, tradeshow, pony show, karaoke competition and other entertainment.
Sanidumps in Camrose, AB
Campgrounds and RV resorts in Camrose, AB
Camrose Exhibition Trail RV Park
RV-Friendly Businesses Near Camrose