Snowbirds come to be rejuvenated at the Fountain of Youth Spa RV Resort in Niland, California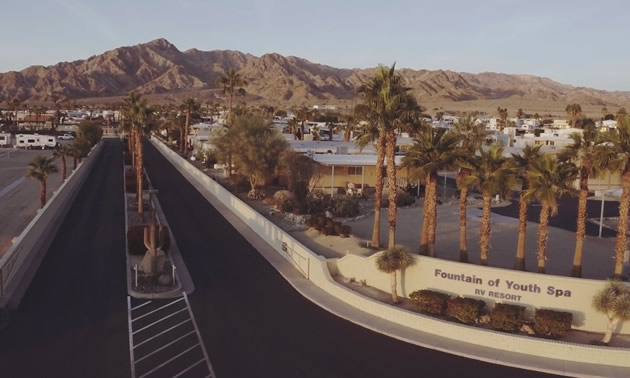 Named after the rejuvenating and near mythical effects of their hot mineral water, the Fountain of Youth Spa RV Resort (FOY for short) continues to be a favourite destination of travelers, adventurers, and leisure-seeking souls from all walks of life. As a family-owned and operated business spanning three generations, you're in for a unique experience where smiling faces, fun, and a relaxing atmosphere create a place where friends become family!

Located in Niland, California, Fountain of Youth Spa RV Resort offers everything you need to have a fabulous snowbirding experience. The resort has free Wi-Fi in community areas, high-speed cable Internet, and boasts 835 full hook-up sites with 50- and 100-amp electrical service, water, sewer, and cable TV (phone lines are available). There are also 165 sites without hook-ups, for dry camping, with designated areas for solar and generator users.
Relax in the healing waters
Two large pool and spa areas offer a variety of ways to relax, from silky saltwater options to private hot mineral water soaking tubs. Make new friends in the "gossip pool," or the "lobster pot," FOY's original hot spa fed by one of the resort's artesian hot springs.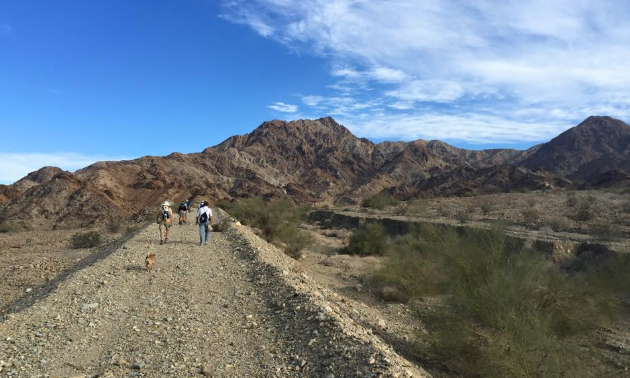 Kick back in one of the oversized freshwater hot spas (including one with a waterfall), or cool off in your choice of two swimming pools (one saltwater). His and hers steam rooms are also fueled by Fountain of Youth's natural hot springs, with mineral-rich steam to heal and rejuvenate your lungs, hair, and skin. Massage therapy is available, as well.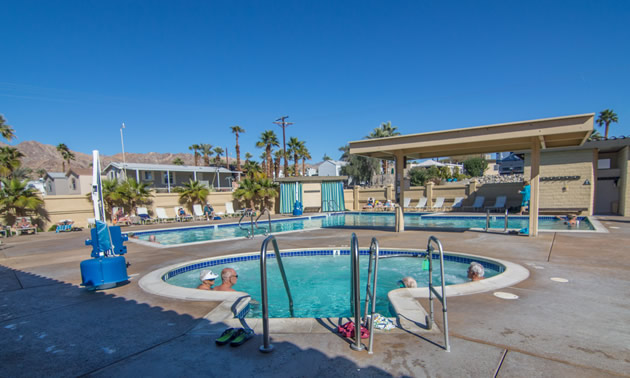 Deluxe amenities for RVers
For your convenience, Fountain of Youth has two fully equipped kitchens, a full-service mailroom, RV and car wash, two large laundry rooms, RV storage, propane sales, four recreation halls, a dog park, salon, biweekly farmer's market, a café, and much, much more!

You can also take part in the numerous activities available on and off-site. There is a library and puzzle room, state-of-the-art fitness center, poker room, card room, walking trails, mountain bike trails, craft and sewing room, barbecue area, and other places to enjoy your favorite hobbies and pastimes. Choose between a wide variety of clubs from off-roading and 4x4 adventure enthusiasts to pickleball and jam sessions!

For more information, visit the Fountain of Youth website.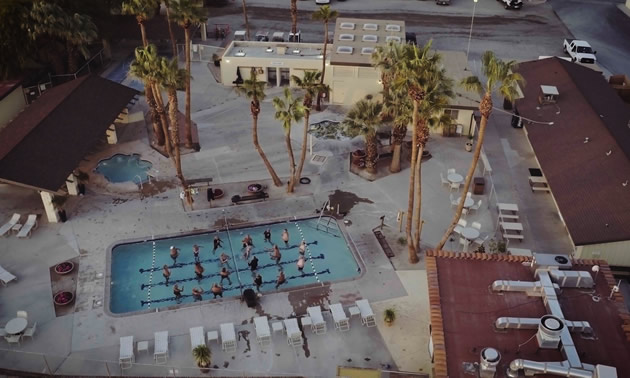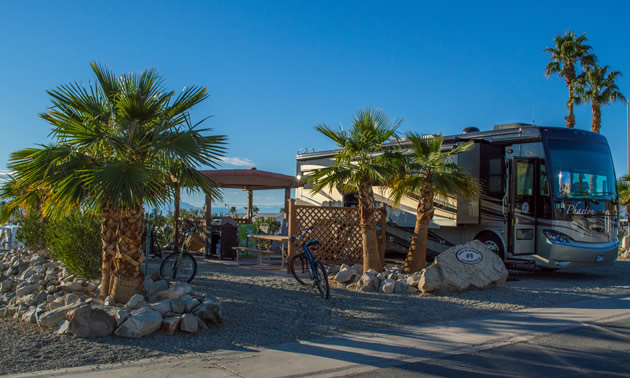 Snowbirds come to be rejuvenated at the Fountain of Youth Spa RV Resort in Niland, California Information