Yuma is not just for snowbirds
Yuma, Arizona, has plenty of amenities to occupy and entertain children as well as grown-up family members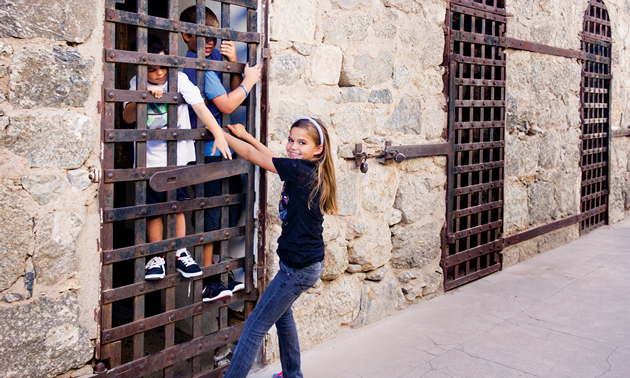 Situated in the southwest corner of Arizona on the Colorado River—which forms the border between Arizona and California—Yuma was originally called Colorado City and then Arizona City, before it was mostly destroyed by the great flood of 1862. After being rebuilt on higher ground, it was renamed Yuma in 1873. Some of its history has been preserved in Yuma's historical Main Street and the Yuma Territorial Prison State Historic Park.
Yuma is a well-known destination for Canadian snowbirds—retired or semi-retired folks who head south to avoid the rigours of the Canadian winters. A little research, however, reveals that Yuma has a lot to offer to the younger set as well.
Water-based fun
The Colorado River is a much-used venue for water sports; inner tubes, canoes, kayaks and paddleboards are common sights on the river. If you like to play in the water but prefer a park to the river, Waylon's Water World at Yuma's Z Fun Factory offers an assortment of waterslides for children of all ages as well as adults.
Z Fun Factory has other options, too—minigolf, go-carts, bumper boats and an arcade, as well as food and beverage outlets—making it a popular all-day destination for visiting and local families.
Mix in a little learning
A tour of the Yuma Territorial Prison, now a museum and gift shop, provides glimpses of the pitiable life of the 3,069 prisoners—29 of them women—held there between 1876 and 1909. After the last inmates were transferred to a larger facility—built by convict labour—the prison had a more positive function. It was used as a school from 1910 to 1914, and likely served as a useful cautionary example of where the students could expect to spend their futures should they stray from the recommended path.
Hiking trails, wildlife refuges and a nearby camel farm are other attractions for families vacationing in the vicinity of Yuma.