Yorkton's film festival has great taste
Volunteers dish up treats for festival-goers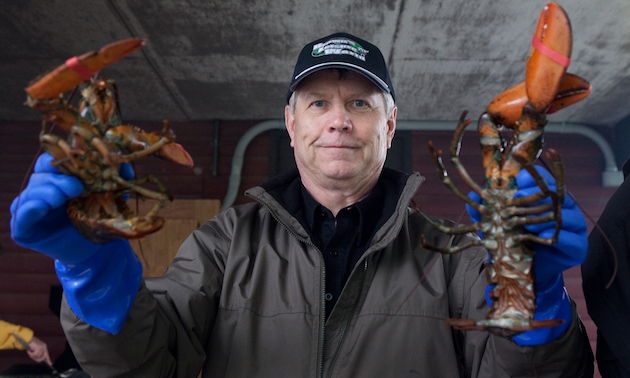 The Yorkton Film Festival, which features short films from across Canada, has been called "the little festival that could." Despite being two hours away from a major airport, the festival has been around for 65 years and is one of the most widely respected of its kind.
During the Second World War the Canadian government established film councils to educate citizens on the latest war happenings. After the war, equipment was left to languish in communities across Canada. A group of young upstarts in Yorkton decided to use the equipment left behind to start their own film festival.
Networking and eating
Today, the Yorkton Film Festival features short films under an hour in length in every genre. Its social events offer a chance for industry personnel to network in an informal and relaxed setting while also giving tourists the chance to rub elbows with some of the biggest names in Canadian film.
One such event is the annual Lobsterfest and Skeet Shoot.The festival partners with the local Lions club to serve up fresh lobster and with the Saskatchewan Wildlife Federation's Yorkton branch for skeet shooting at the clubhouse.
"We find many of our filmmakers that come in for the festival have never done anything like that before," said Randy Goulden, the festival's director, "so they'll spend hours under the instruction of volunteers with the Wildlife Federation, learning how to skeet shoot."
Ukrainian food
Another food-oriented event to be found at the festival includes the yearly banquet that accompanies the Golden Sheaf Awards. Featuring locally prepared dishes with a Ukrainian flavour, it's a way for festival-goers to get a taste of the city's cultural roots.
"The Saturday night of the festival is always our Ukrainian feast," said Goulden. "We found that serving Ukrainian food was just a perfectly natural evolution to include as part of the festival, because many of the people who actually travel to Yorkton come here specifically looking for it. They love the homemade perogies, cabbage rolls, borscht and other Ukrainian dishes offered, because we do such a great job of it here."
The festival also partners with the Yorkton Exhibition Association to host pari-mutuel horse races, where attendees can sit down to a Western-style barbecue lunch at tables set up right next to the track. Here, guests can not only enjoy a delicious lunch but they can also watch the horses train and have the added unique opportunity to chat with horse owners and trainers.
So much awaits those who travel to Yorkton to take in the film festival. Regardless of your taste in films or food, it's got something for everyone—a true feast for the senses.