Come catch a big one in Canada's backyard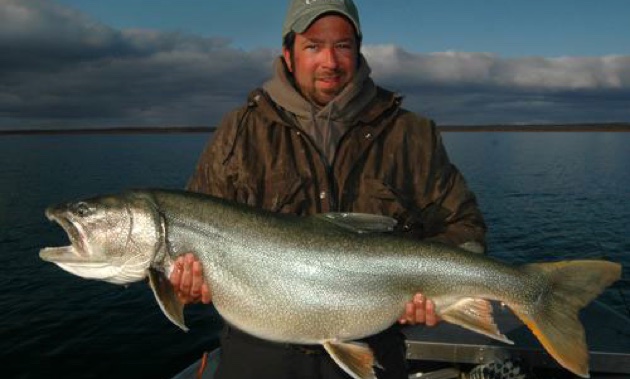 The Northwest Territories are home to some of the biggest fish in Canada. Pack up your camper and head north to Yellowknife to see the creatures of Canada's backyard for yourself.
If Yellowknife isn't on your itinerary this summer, pencil it in. Next, add a guided fishing day trip to the docket. Home to massive fish and calm lakes, Yellowknife is a picturesque camping destination. Just one road connects to the south, leading travellers up from Edmonton. Several tour companies operate in the Yellowknife area, waiting to give tourists a little taste (literally) of their northern fishing oasis.
Yellowknife's fishing is so unique that visitors travel from across North America from April through September. People park their campers and settle in for a relaxing summer of sunlight and Canadian wildlife. Great Slave Lake—the deepest lake in North America—is a drawing point, but other small lakes full of fish dot the surrounding area.
Greg Robertson, owner of Bluefish Services since 1982, operates his fishing and nature tour company out of Great Slave Lake. Guests of Bluefish Services choose between full-day and half-day trips departing from Yellowknife, some including a fish fry of the daily catch. "I keep just enough fish to eat, but the rest we release," said Robertson.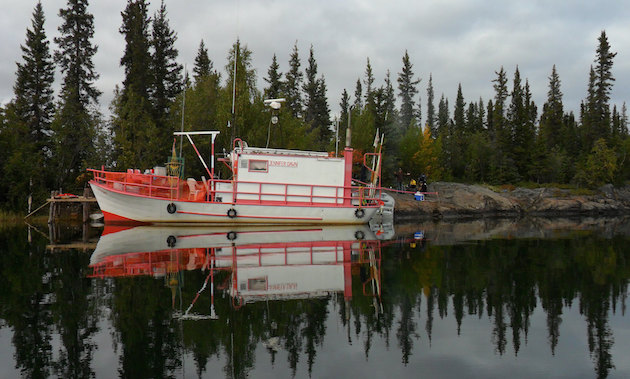 The most popular fish in the Yellowknife area are Arctic grayling, northern pike, walleye, inconnu, lake whitefish and lake trout. "We mostly fish for northern pike," said Robertson about his guided fishing trips. "I can get lake trout, but the good fishing is, unfortunately, many miles to the east of us." While the best fishing is far outside of the city, beginners and visitors can experience northern Canadian fishing with tour companies like Bluefish.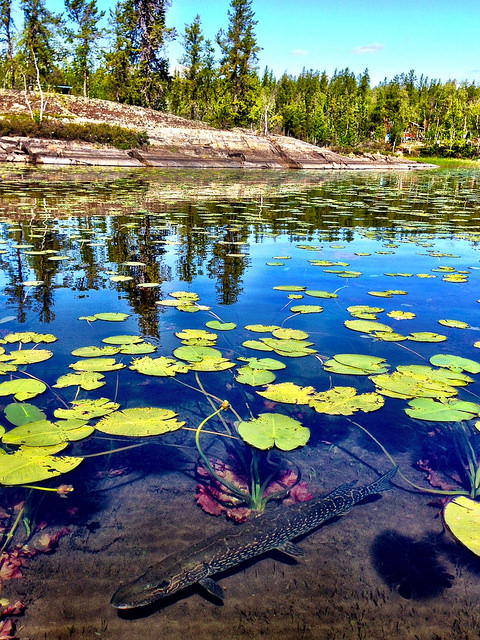 Rocky landscapes are spread with spruce and birch trees, limited roads and plenty of campgrounds—a trip to Yellowknife is a trip into Canada's wild backyard. All of the lakes in the area are fully stocked with pike. Visitors can cast their line just off shore, but they won't get the same experience as like on a tour.
"I can go out on the lake and sometimes not see anyone else," Robertson said. "That's one of the great things about here: we have lots of country and very few people." June and July are great months to fish. Yellowknife is quieter, and the days are longer. Visitors can pack a lot of fun into one day.
The fish around Yellowknife live in different conditions than in the rest of Canada, so they grow much larger in size. While these massive fish are a rare catch near the city limits, experienced fishers can book guides and fishing lodges far from the city to try for a big one. The fishing services around the city, however, are well-versed in getting the most of the area. "I enjoy taking people fishing," said Robertson. "I've been doing it a long time, but there's always things to learn."
All levels of fishers are welcome. "You don't need any experience," he said. "In fact, sometimes I tell people that if you have bad habits it's worse, so if you haven't got any experience it's better—I'll teach you the right way."
Aside from the heat of summer, Robertson likes the fishing in mid-fall. "The end of September—when the weather isn't too bad yet—you can still do some fishing and see the northern lights." Mid-June guests have a harder time catching the aurora borealis because the sun hardly sets, but the lights are still there. By mid-August to the end of September, Yellowknife fills with tourists from all over the world just in time to see the natural lightshow in full bloom.
It is the aurora capital of North America, after all.