Adventures in the Northwest Territories
Head north and see all the natural wonders and discoveries that Canadian RVers are excited about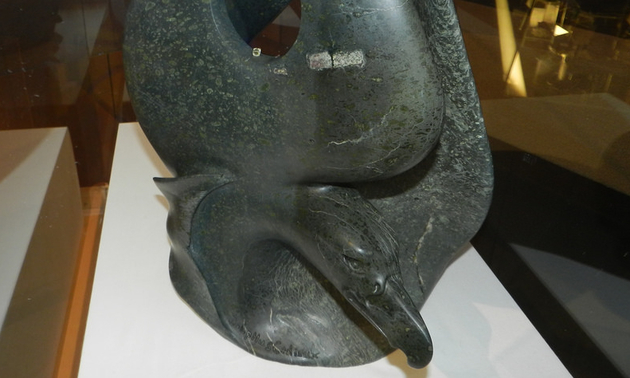 More than ever before, RVers are discovering the joy of northern travel - and many are choosing to visit the Northwest Territories. It's not difficult to see why. There are natural attractions virtually everywhere you turn, and facilities built to celebrate the local culture, industry and heritage.
This Canadian owned and operated centre in Yellowknife sells loose diamonds that have been mined, cut and polished in the Northwest Territories.
Guests can take an interactive tour that illustrates the history of Canadian diamond mining, and details the intricate process these gemstones go through before being sold to the public. You will hear stories of the local Diavik, Ekati and Snap Lake Mines, and there is a fascinating interpretive exhibit that shows the geology of kimberlite deposits, sub-arctic mining technology and more. You can also see jewellery and other displays that highlight the diverse array of stones found here.
Old Town Glassworks is a workers' co-operative in Yellowknife that offers guests a unique experience. The artists on staff create attractive recycled glassware from bottles picked up on the shores of Great Slave Lake, and they can teach you how to do the same. Sign up for one of the workshops, and they will guide you through the process of making your own one-of-a-kind souvenir. This is a wonderful way to remember your northern holiday, and make an eco-friendly gesture at the same time.
This studio has been in place since 1994, using original northern-themed motifs that were designed by local artists. Every piece has been cut, polished, stenciled and sandblasted meticulously by hand. Even if you don't have time to attend a workshop, you will find a vast selection of souvenirs to choose from in the Old Town Glassworks gift shop, including glasses, mugs and other trinkets. They also offer custom engraving, so you can make your gift even more personalized.
Located in Fort Liard, this store and gallery showcases items made by the Deh Gah Gotie Dene (which means "people who live by the river"). The Dene people are known for being keepers of the land in the Deh Cho region, and they place great importance on conservation and environmentally responsible practices.
The products in this store were created by more than 40 cottage producers that live within the community. They employ their knowledge of ancestral techniques and utilize both traditional and modern materials. You can find birch bark baskets, moccasins, jewellery and mukluks, to name a few.
There is an on-site tourist kiosk as well, with information provided by the Government of the Northwest Territories Department of Industry, Tourism and Investments.